Renaissance Aruba Resort & Casino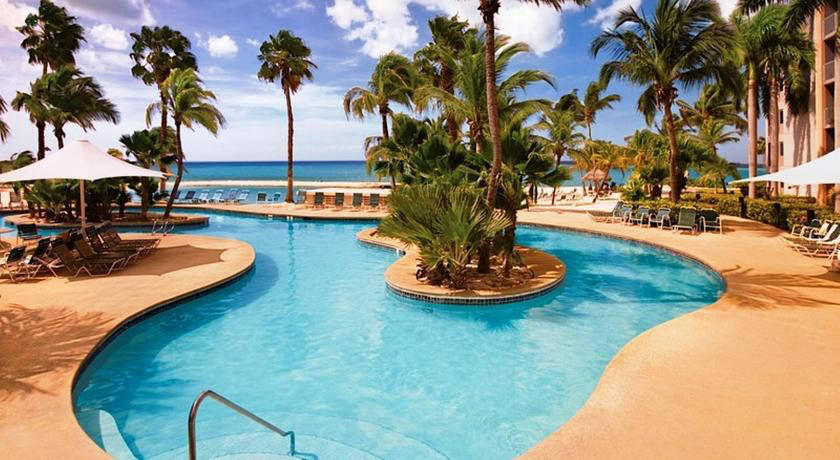 Address: LG Smith Blvd 9, Oranjestad, Aruba
Number of rooms: 566.
Outdoor Facilities: Outdoor Pool, Garden.
Free Services: Free WiFi, Free Parking.
Rating: 4 star.
---
Check Availability
The Renaissance Aruba Resort & Casino offers both adults-only services at the Renaissance Marina Hotel and family lodging at the Renaissance Ocean Suites. A full-service spa, two casinos and a variety of fine restaurants are available. This beachfront resort offers free WiFi, satellite TV, and a coffee machine in each room. A private beach, a tennis court, a jogging trail and a fitness center are available for guests. Furthermore, the resort has three pools, and scuba diving or kayaking are on the list of possible activities. The resort is located in Oranjestad's town center and just 5 minutes away from Reina Beatrix International Airport.
About The Rooms at the Renaissance Aruba Resort & Casino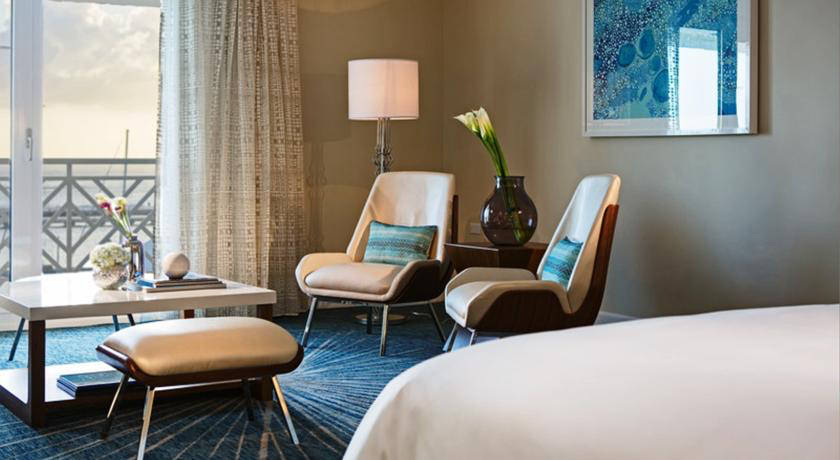 All rooms at the Renaissance Aruba Resort & Casino are smoke free, air-conditioned, and feature free WiFi. Rooms are divided into the following types: Guest Rooms, Island Rooms, and Ocean King Rooms. Guest Rooms are 260sqft/23sqm large. They offer 1 King or 2 Double beds, a sofa and chair, a safe, a coffee maker and a working desk. Island Rooms are 247sqft/22sqm in size and offer the same amenities. Ocean King Rooms are the largest with a size of 301sqft/27sqm. These offer similar amenities as well but feature a King Size Bed. Bathroom Features in all rooms include a shower, hair dryer, and a robe with slippers.
About The Suites at the Renaissance Aruba Resort & Casino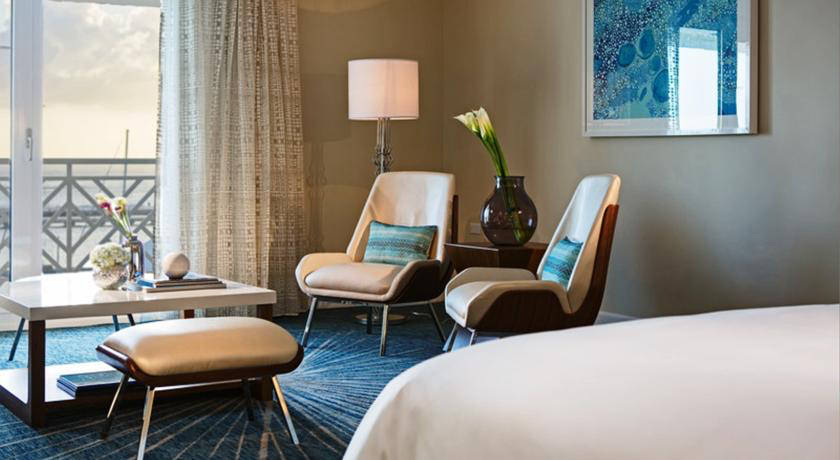 This resort offers a wide variety of suites as well, including the Island, Ocean, Executive and Ambassador, and the Royal and Presidential Suite. All of those are air-conditioned and smoke free. Internet access is free as well, both wireless and wired. The Island Suite has a size of 452sqft/41sqm, it offers a King Size bed and a sofa bed, and accommodates up to 4 guests. The 2-bedroom Presidential Suite is the largest, with a size of 1250sqft/113sqm. It features a separated dining room and living room. It can accommodate up to 4 persons, and features 2 bathrooms.
About Surfside Beach
The nearest beach at the Renaissance Aruba Resort & Casino is Surfside Beach.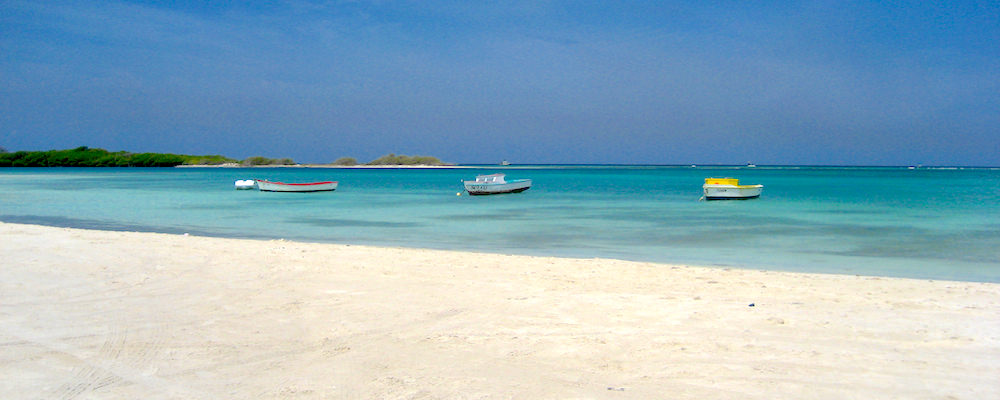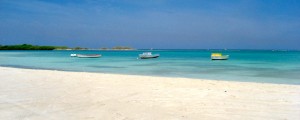 Surfside Beach is a beautiful and not too busy beach that is located on the west-coast of Aruba. This beach is very close to the centre of Oranjestad (only 5 minutes by car) but also very close to the Queen Beatrix International Airport. It's the type of beach you will typically find abroad in urbanized areas close to the ocean. Surfside Beach is great for families with children to visit. The water is calm and shallow and is perfect for swimming. The beach is well-accommodated beach, you will find almost everything at hand or very nearby to make your stay as comfortable. Surfside Beach lies next to the Neptali Henriquez Park and stretches for about 350 meters to the south. At the most southern point there are excellent opportunities to make some beautiful pictures of inbound flights of airplanes flying to Aruba. Diving lessons can be taken at the Searuba Fly and Dive Diving Center that is located on the beach.
Read more about Surfside Beach