Ritz-Carlton Aruba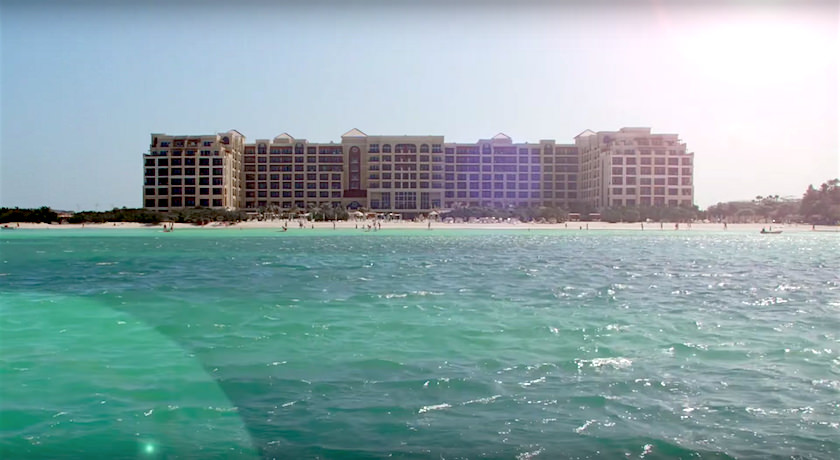 Address: L.G Smith Boulevard # 107, Palm Beach
Number of rooms: 320.
Outdoor Facilities: Outdoor Pool, Terrace, Sun Deck, Garden.
Free Services: Free WiFi, Free Parking.
Rating: 5 star.
---
Check Availability
About the Ritz-Carlton Aruba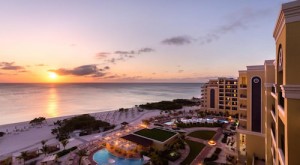 The luxurious five-star beachfront the Ritz-Carlton Aruba Resort is located just a few steps from the powdery white sands of Aruba's popular Palm Beach, and nearby Hadicurari beach to the north. The 320-room resort is one of the newest on the island, and a top contender on our list of Best Luxury Hotels in Aruba. The beach resort offers a large variety of modern rooms and a total of 55 suites with balconies overlooking either the resort or the Caribbean Sea. The Ritz-Carlton offers several dining opportunities including a newly opened steakhouse, one of the best spas of the island, and one of the best 24-hour casinos of Aruba. Downtown Oranjestad is just a 10-minute drive away for those wanting to dive into Aruba's fantastic shopping, dining and nightlife adventures.
About The Rooms at the Ritz-Carlton Aruba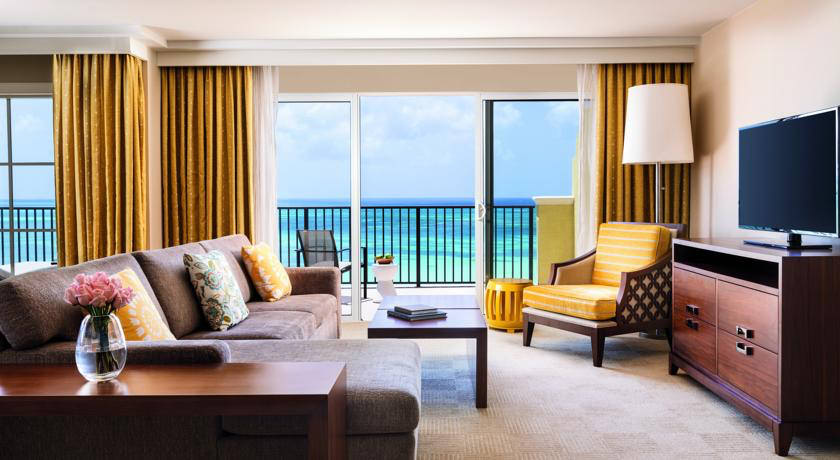 The Ritz-Carlton Aruba offers 320 rooms in total. Rooms and Suites come in a variety of sizes and styles. The hotel's rooms are all 550 sq ft (50 m2) in size, and most feature a balcony with either a view of the resort, the courtyard and the pool, or the ocean. When booking a room at the Ritz, you can choose between a King Bed or two Queen Beds. The Ritz-Carlton Aruba offers 55 ocean view suites. They include Deluxe, Executive, Club and Junior Suites, and they provide a spacious living room and relaxing bath amenities. Two Ritz-Carlton Suites deliver panoramic ocean views and expansive rooms, featuring a master bedroom, a living room and a private balcony with outdoor showers. The smallest suite has a size of 760 sq ft (68 m2), the largest is 2,390 sq ft (222 m2).
About Palm Beach
The nearest beach at the Ritz-Carlton Aruba is Palm Beach.