Best Rental Villas in Aruba near the Beach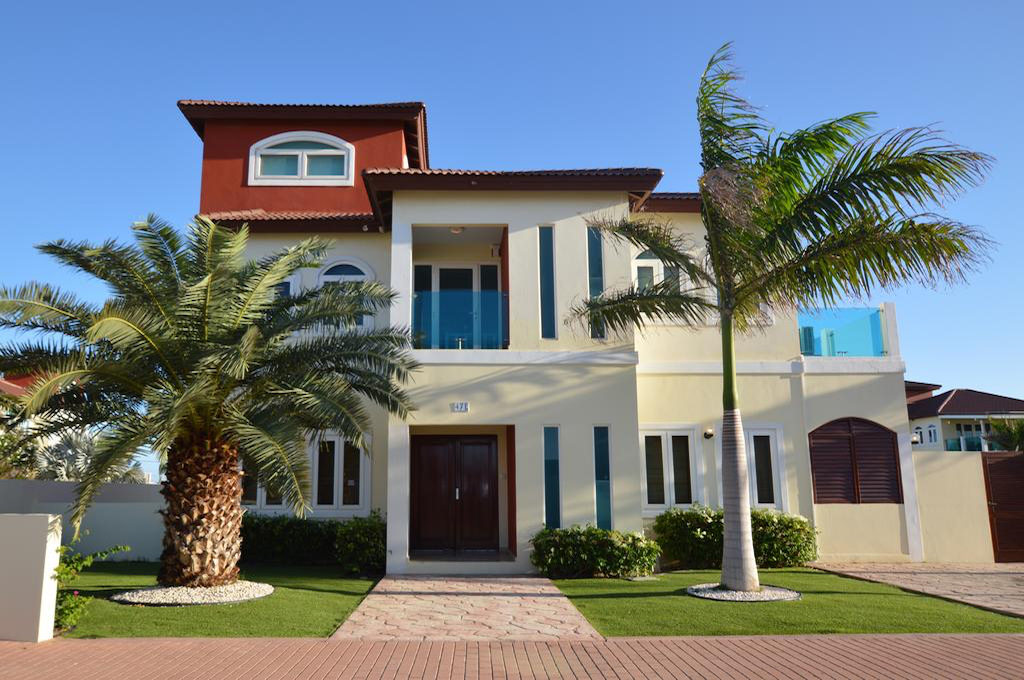 A Collection of Eight Best Rental Villas in Aruba near the Beach
By choosing to vacation in a rental villa in Aruba near the beach, you simply cannot go wrong. Within seconds of white powdered sands and surrounded by an endless array of world-class eateries, rental villas in Aruba offers a very private and personal alternative but with many of the benefits found in Aruba's all-inclusive resorts. In fact, having experienced everything a private villa has to offer, most people tend to find it difficult adjusting back to a more standard accommodation such as a hotel. From large swimming pools to luscious private gardens, complimentary fitness centers, flat screen televisions, spa treatment rooms and incredible dining areas; these rental villas in Aruba have all you could need for an unforgettable time in the Southern Caribbean, and they will leave you wanting more and more from every vacation after that.
Here are eight of the best beachfront rental villas in Aruba!
Eight Best Rental Villas in Aruba
Merlot Villas Aruba – near Palm Beach
The Merlot Villas offer rental villas in Aruba that can offer you a fantastic getaway whatever your interest may be. The Merlot Villas Aruba are close to numerous beaches and tourist spots. You may spend an enjoyable afternoon of sunbathing and birdwatching at Palm Beach, where the Merlot Villas Aruba are. You may even visit the nearby beach, which is also the most popular spot for windsurfing in Aruba, Malmok Beach – if just in case you are just feeling adventurous. If you feel hungry after all your water activities, visit Papiamento Restaurant, a paradise for foodies just five minutes away from the villa. This 126 years old Aruban "Cunucu" house serves delightful entrées seasoned with authentic Caribbean spices that will surely please your taste buds. In addition to the great meals, is the calming ambiance as you are going to be surrounded by lush gardens, but with a touch of mystique brought by the antiques that date back to the 1800's. And to sum up the perfection of the spot of this rental villa, it is also within the radius of some famous Aruban points of interest. One of these is the Alto Vista Chapel. This chapel, built in 1759, is also known as the Pilgrims Church. If you are looking for some place to enjoy some peace to contemplate about life, this is where you should go. This chapel also serves as the starting point for walking or biking in the trails of this part of Aruba. If you are daring to be Indiana Jones, then visit the Bushiribana Ruins. This former mining site serves its new purpose as a great postcard background for vintage enthusiasts.
Parrot Villa – near Eagle Beach
The good thing about the Parrot Villa is that you do not have anything to worry about once you book with them. The villa will arrange a tourist package for you once you arrive. This beachfront rental villa is easily located 2 kilometers from the bus stops, and just 7 kilometers from Queen Beatrix International Airport. Fully immerse yourself in nature while enjoying the music of the parrots and hummingbirds in the midst of a tropical garden, adding to that Caribbean feel. Take a swim at Eagle Beach, which is just located in front of the villa. Eagle beach is famous for its soft, white sand, making it as one of the best beaches in the world. If you are planning to do some sun tanning, make sure you have some garments on because this beach prohibits nudity because it is offending to Aruban people and culture. On your next days of stay, educate yourself very well in biodiversity as you visit Arikok National Park. Secluded in this park is the agricultural past of Aruba, which features an old farmhouse made of adobe. Another tourist favorite in this park is the natural pool which you can access by riding a 4×4 vehicle. And of course, climb to the hilltop of Arikok to fully view the island from above. Of course, these visits will not be complete without a drop by the restaurants. The best dining experience nearby will be at the Barefoot Restaurant in central Oranjestad, a restaurant located right on the beach. Do not forget to take off your shoes as you arrive, just to feel the soft sand tickling your tired feet. Their dining tables overlook the Caribbean Sea and at the same time, devour on the freshest seafood that they will serve.
Bubali Villas and Apartments – near Eagle Beach
One of the most in demand rental villas in Aruba are the Bubali Villas and Apartments. Being in the midst of the tropical forest does not mean you are going to miss the urban world. This villa offers 24-hour free WiFi access, which will enable to you to tweet, update your status, post a picture, or merely let your friends know that you're on an epic Caribbean vacation. The Bubali Villas and Apartments are near the Bubali Bird Sanctuary, where you will never get bored of watching an enormous number of bird species. If you don't feel like birds flying over your head, just go to the tower and watch the birds from there. Do not think that Aruba is just a giant nesting of birds because there is another shelter nearby which does not only offer a home to birds but also to mammals. This non-profit organization rescues exotic animals like jaguarundi, a small-sized wild cat abundantly found in Central and South America, potbelly pigs which are native to Asia, as well as the small but terribly powerful Shetland pony. If you feel like cooking yourself, the Superfood Supermarket is just a 3-minute walk from the villa. The villa offers a fully equipped kitchen in its apartments, studios, and houses. A fridge and coffee maker are present, but you can always dine out if you want. The famous restaurant Screaming Eagle screams excellence and has boosted Aruba's reputation as a foodie hotspot. Voted by the Caribbean Journal as the number one restaurant in the Caribbean, this French fusion cuisine serves the best kangaroo entrée, just in case you cannot make it to Australia.
Solo Cu Santo Villa – near Surfside Beach
The Solo Cu Santo Villa is very accessible because it is in the city of Oranjestad and just a little more than 3 kilometers away from Queen Beatrix International Airport. The accommodation is a home away from home as the units have a dining area and terrace. A fully equipped kitchen with an oven and a dishwasher are available. It is almost four kilometers away from the Hooiberg Mountain, a high volcanic formation. Oranjestad is also the place where you'll find the oldest structure of Aruba, Fort Zoutman, which served as a military fortification built in 1978 by the Dutch Army. To further enjoy the historic ambiance, visit the National Archaeological Museum Aruba for free. The museum cradles some Indian artifacts, which were the remnants of the Pre- Ceramic period, 2,500 B.C. Surfside Beach, on the other hand, is ideal for a family getaway, bringing children along. The water is perfect for swimming as it is shallow and calm. Because it is near the airport, airplanes are often seen hovering. Near the beach, and also within the city is the Pinchos Grill and Bar. This casual and chic restaurant offers healthy meal grilled items. Enjoy your sumptuous meal in the water surrounded by candle lights while you are to be serenaded by contemporary tunes. This restaurant is also an ideal place to witness Aruba's mesmerizing sunsets.
Solar Villa – near Druif Beach
Hence the name, Solar Villa uses eco-friendly solar panels as the source of electrical energy supply to the villa. Strengthening its eco-friendly feature is the usage of low- consumption appliances, water efficient products, and water recycling system. This hidden gem in Oranjestad also provides authentic Aruban culture, if you seek peace from the urban life as it is less modernized than the famous beaches. The villa is near the Druif Beach, a narrow oval- shaped stretch of ivory sand. Best activities to do in this beach are sun tanning, snorkeling, and boat trips. The warm water of the beach is a perfect home for starfish, stingrays, and turtles, which you can witness if you take a dive. One more thing about Druif Beach is that motorized boating is not allowed, definitely a nature-friendly policy. There are two casinos near the place, the Excelsior Casino, which has the largest poker room on the island. The other one is the Glitz Casino, which becomes famous due to its generous payouts in the Caribbean. If you are feeling sporty, you can also visit The Links at Divi Aruba Golf Course. If you get hungry after all these activities, you can dine at the Palm Grill Oceanfront Restaurant, which is located in the western part of Oranjestad. The amazing thing about this dining experience is that you get to grill your food right on your table. Most of the courses are seafood. While you are enjoying the food, you can watch the waves and cool yourself from the flaming grill through the tropical breeze. Just a few blocks from the restaurant you'll find the Aloe Balm Museum. Due to the tropical climate, the island's soil is an excellent support to aloe vera plants. Aloe Vera plays a vital role in Aruba for being the top produce of the island, thus boosting its economy. Aruba is the top exporter of these plants. Witness in the museum how aloe vera plants are manufactured to be a moisturizing balm, and probably get a free sample for yourself to nourish your skin after a long day under the Aruban sun.
Arashi Beach Villa – near Arashi Beach
Arashi Beach Villa is located near Palm- and Eagle Beach, and near the city of Oranjestad, about 8 kilometers away. A point of interest to visit near the villa is Arashi Beach. The beach has gentle currents, making it the perfect place for some light snorkeling in the Caribbean. This quiet lick of sand has makeshift huts and a large parking space. If you follow the winding road from Arashi Beach, you will reach the California Lighthouse. This historic lighthouse was designed to warn the ships traveling along the coastline of Aruba. The best thing about the tower is the spectacular view of the island from above. The lighthouse is the go-to place for tourists who'd like to view the coastline with its beaches covered in white sand, rocky coral shorelines and the beautiful landscape of the Tierra del Sol golf course. Also, don't forget to pass by the California Sand Dunes. This desert landscape features white sand accentuated by green terrains, abundant with cacti, a special safari experience. However, due to environmental concerns, the sand dunes cannot be explored by vehicle but on foot only. Within the lighthouse's vicinity is an Italian dining place called the Faro Blanco Restaurant. This restaurant serves the best Italian cuisine in Aruba.
The Beach House – near Malmok Beach
The Beach House boasts its proximity to Malmok Beach, just twenty steps away. Surrounded by palm trees, this beach house serves as the best place to view the Caribbean Sea. The villa also has Lanai, a Hawaiian roof terrace where you can enjoy outdoor dining or cooking your own food while being refreshed by the tropical breeze from the quiet sea. Kitesurfing and snorkeling are the best things to do at Malmok Beach. Also, the beach is a notable spot for outdoor activities like biking and hiking for your daily fitness routine. The beach leads to other tourist attractions like the California Lighthouse, and the Tierra del Sol Golf Course. Five kilometers away from the beach is The Kitchen by White, an exclusive restaurant that serves eight courses of Aruban cuisine. Many guests already have been impressed with the menu because of its authentic Aruban feel.
Villa Sea Shells – near Boca Catalina
The Sea Shells Villa is a rental villa in Aruba with three bedrooms, two of which have king size beds, and the other has a queen size bed. The villa features a partial view of the beautiful landscape of Tiera del Sol Golf Course. Never feel afraid in the villa because it has an alarm system. If you worry about the tropical weather, just put the AC on full blast, the villa is fully air-conditioned. Nearby the villa is Boca Catalina, a secluded bay near Malmok Beach. Boca Catalina has crystal clear and calm waters, making it a perfect spot for some light swimming. Snorkeling is also greatly enjoyed by tourists because of many schools of fish in the bay. One kilometer away from Boca Catalina is White Modern Cuisine Restaurant. It offers new and exquisite dining experience. The restaurant integrates mouth-watering dishes with their high-quality cocktails, an absolute luxury. Close to Boca Catalina is the California Lighthouse, which is just a kilometer away. You may also explore the nearby beaches like Palm Beach.
Choosing a Rental Villa in Aruba
Spending your vacation in Aruba in a top resort is one thing, but opting for a beachfront rental villa in Aruba is an entirely different experience. Offering a level of isolation which no all-inclusive resort can provide and an endless array of unique features including luxury fitness centers, private gardens, and ultimate isolation, they can cost a little more in some cases, but a private rental villa in Aruba is most certainly the best way to enjoy this Caribbean paradise. Whether you choose a four bedroom luxury villa in Noord, or something slightly less extravagant, a rental villa in Aruba promises an unforgettable Caribbean vacation and an experience that will far exceed your expectations.