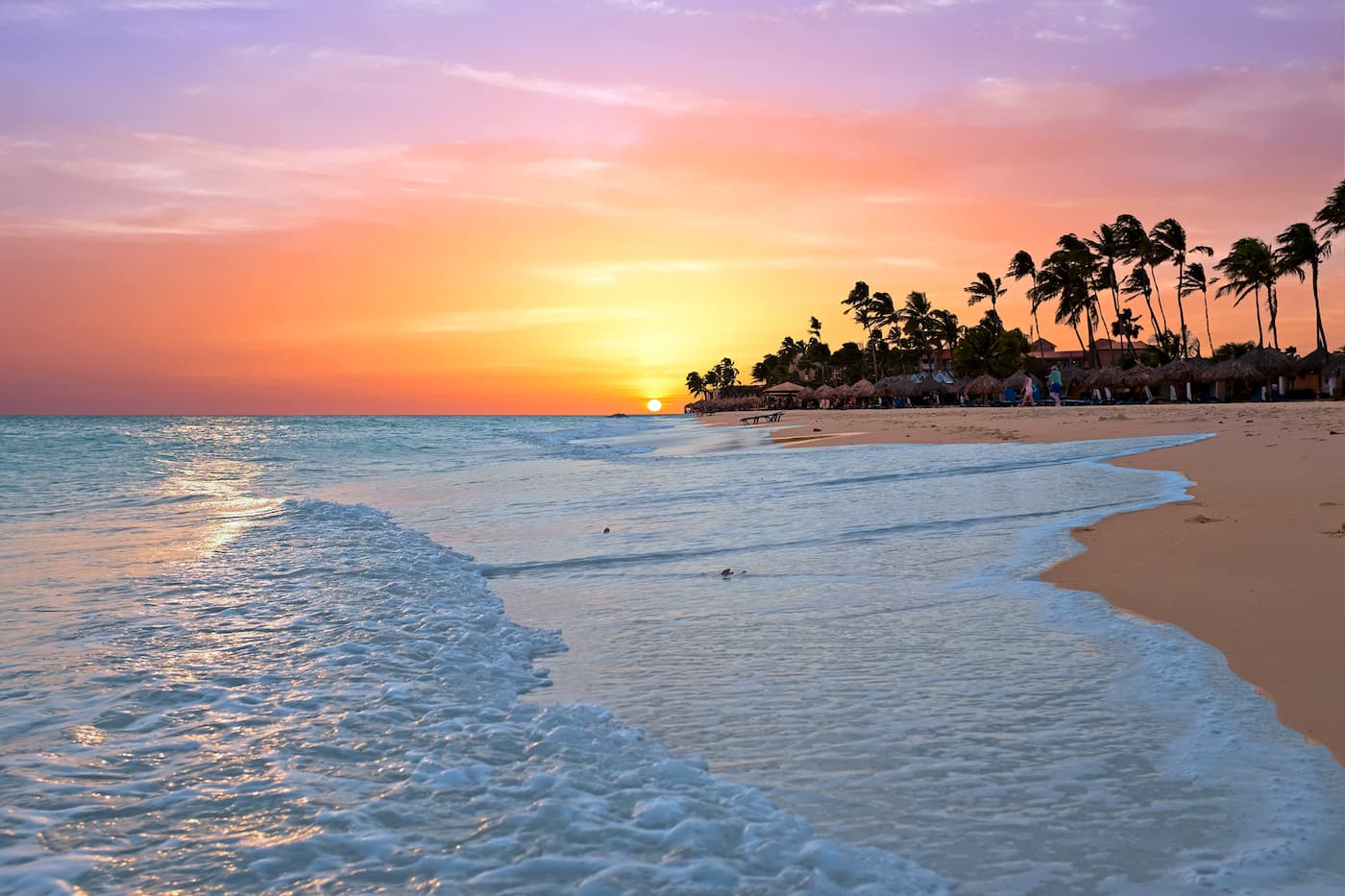 If you haven't decided yet where to stay in Aruba, and don't feel like doing much vacation planning, read on and find out why Aruba has the best all inclusive resorts!
What does Aruba All Inclusive Mean?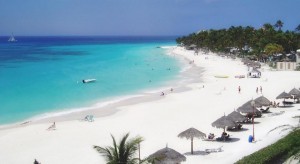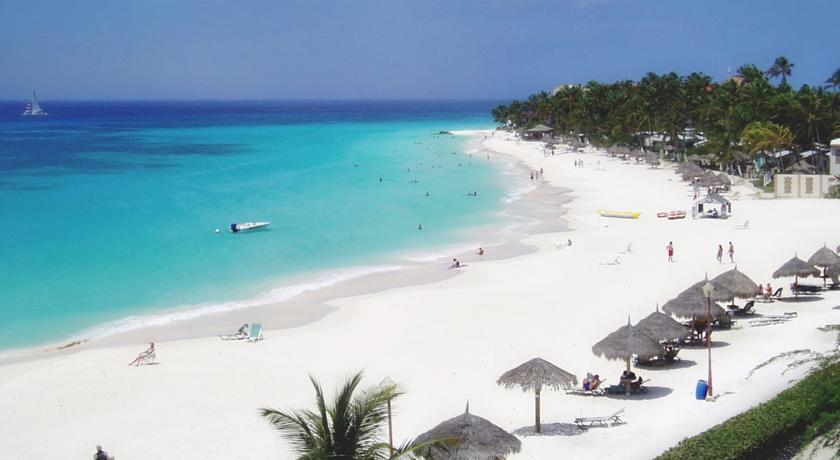 All inclusive generally means that all meals and drinks are included. It is also known as the 'board basis' of the resort or hotel. For many people, this is a great solution, as the potential savings often are not worth the time and energy involved in researching where to eat and what to do on the island. All inclusive resorts are best for families with kids, honeymooners, and people who prefer to do as little vacation planning as possible. Note that other things such as transfers to and from Reina Beatrix International Airport, WiFi, use of the fitness center or spa, guided tours or organized activities such as snorkeling, diving or Jeep safaris may still have to be paid for separately. As Aruba's all inclusive resorts include different things in their vacation packages, it'd be a good idea to email the resort before you travel to the island and have them clarify their all inclusive policy. Since all-inclusive vacations aren't necessarily the cheapest way to go, you can also ask for a list of chargeable items once you check in at your accommodation. That way, you'll avoid any nasty surprises on your bill when you check out.
Renaissance Aruba Resort & Casino – Adults Only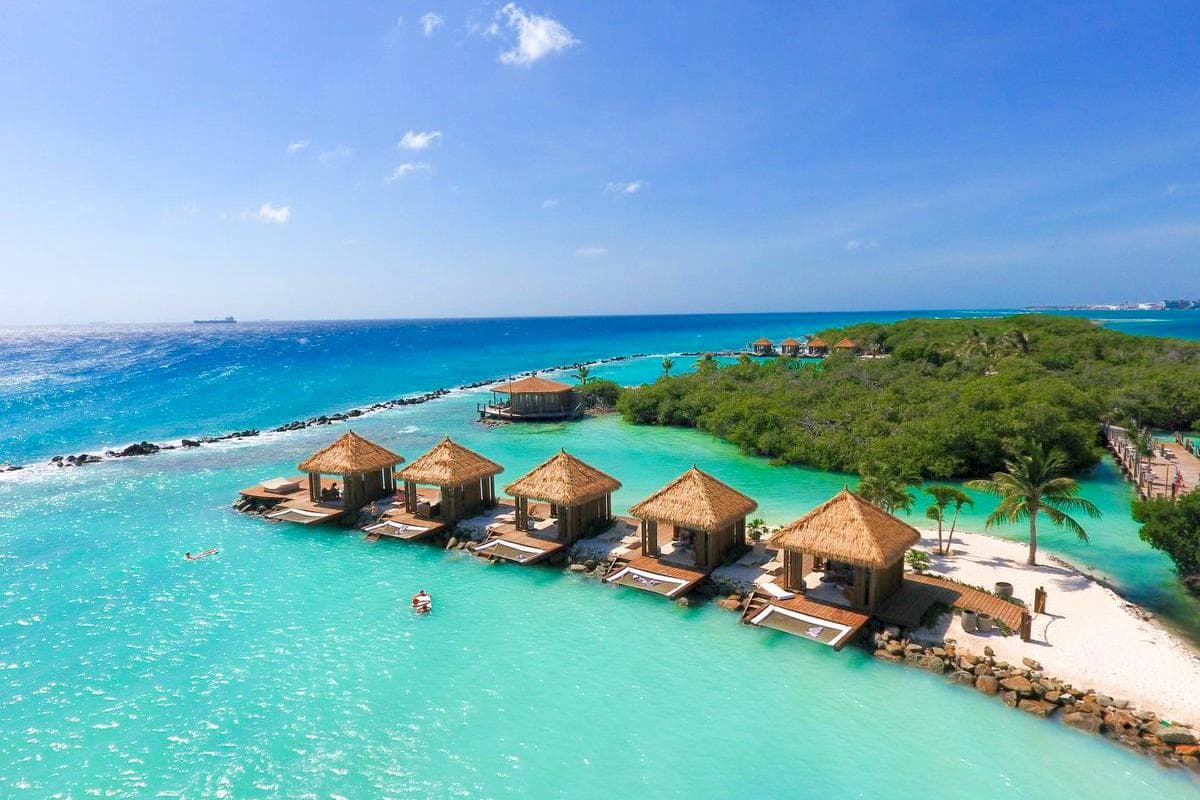 Located in Oranjestad's town center and just 5 minutes away from The Reina Beatrix International Airport, The Renaissance Aruba Resort & Casino offers both adults-only and family lodging. A full-service spa, casino and a variety of fine restaurants are available. This beachfront resort offers free WiFi, satellite TV and a coffee machine in each room. A private beach, a tennis court, a jogging trail and a fitness center are available for guests. Furthermore, the resort has three pools, and scuba diving or kayaking are also on offer. Simply one of the best all inclusive resorts in Aruba for adults!
Manchebo Beach Resort and Spa All Inclusive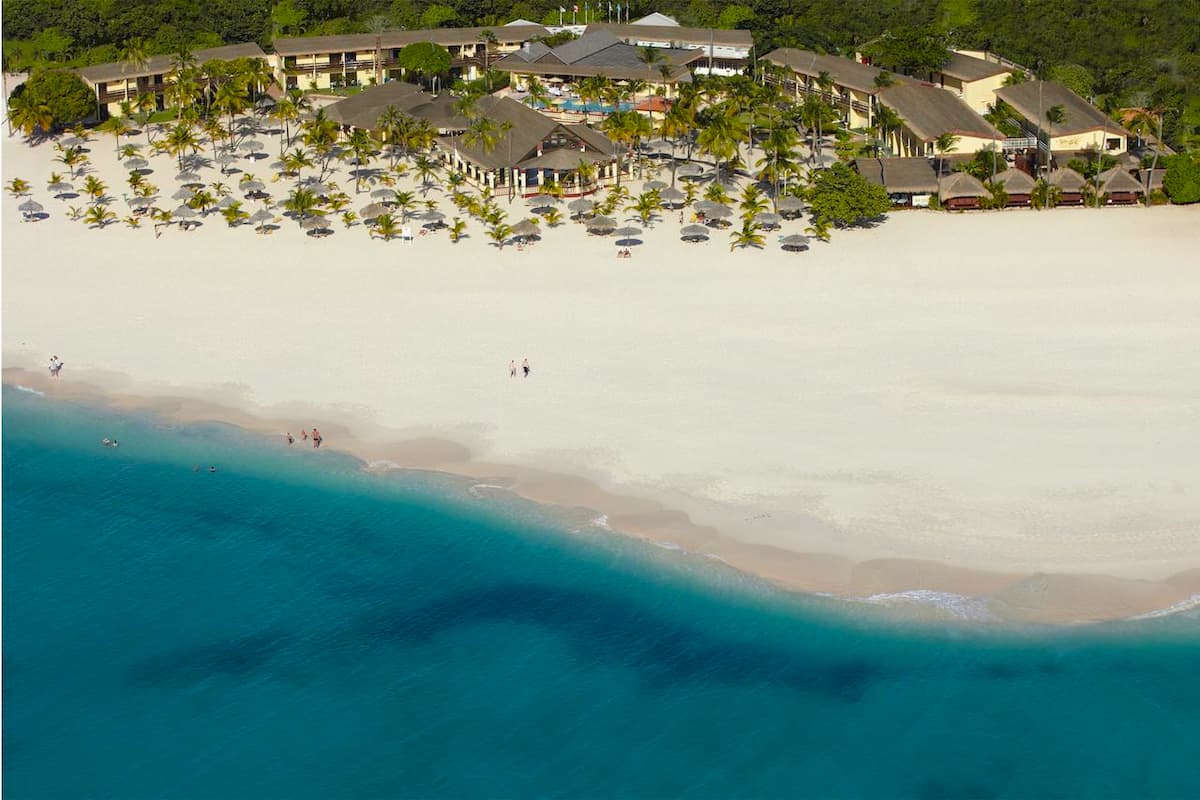 The Manchebo Beach Resort and Spa is located just a few steps away from Manchebo Beach and Eagle Beach – Aruba's most famous and widest beaches. With just 72 rooms, this eco-friendly four-star resort offers intimacy, but also can satisfy those looking for the ultimate Aruba all inclusive vacation experience. The resort's all-inclusive package includes staying in an Ocean View or Garden View room (including service charges and taxes), à la carte breakfast, lunch and dinner in the resort's four on-site restaurants and bars, and one off-site dinner if you stay longer than four nights. Also included in the all inclusive package is an open bar serving cocktails, beers, liquors, smoothies and wines (there may be a surcharge applicable for some premium wines).
The Ritz-Carlton Aruba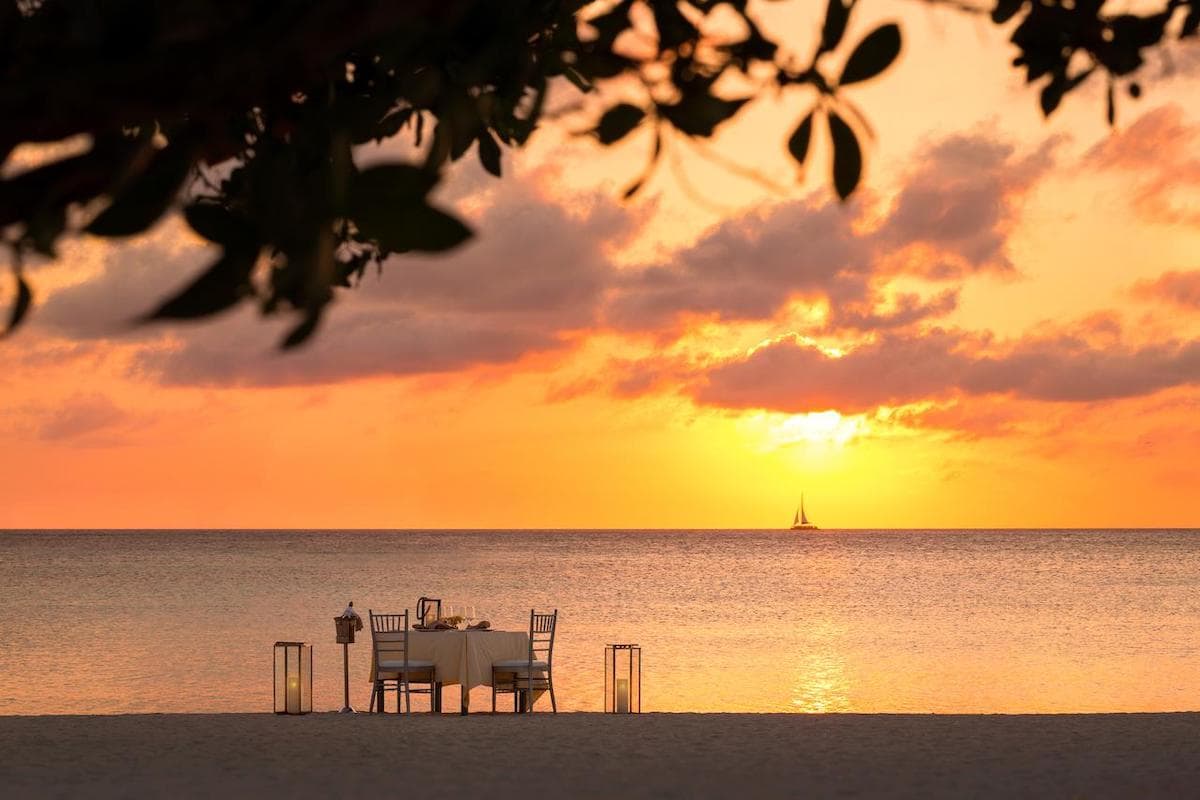 Also on the top of our list is the The Ritz-Carlton, one of the newest luxury hotels on the Caribbean island. This 5 star resort, just a few steps away from the well-known Palm Beach with its various high rise hotels, offers modern rooms and suites with elegant furniture, a private bathroom and a balcony overlooking the Caribbean Sea, a minibar, and flat-screen TV. The resort has two swimming pools for children and adults and offers several watersport facilities. The Ritz-Carlton features an exciting 24-hour casino that's one of the best casinos in Aruba, with 19 traditional table games and a spectacular selection of slot machines. If you'd like to go shopping, dining and enjoy Aruba nightlife, downtown Oranjestad is just 10 minutes away.
Divi Village Golf and Beach Resort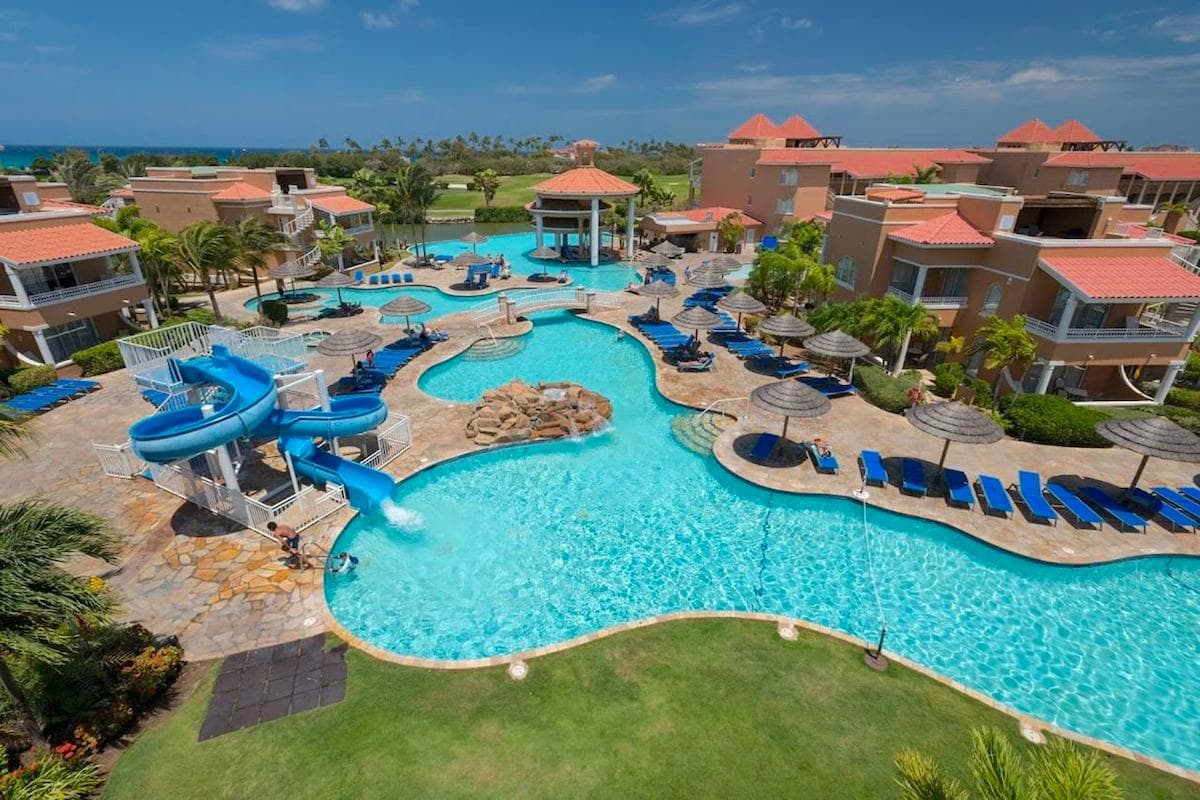 The 220+ room Divi Village Golf and Beach Resort is located just a few seconds from Druif Beach. The family-friendly beachfront resort offers great dining options, a full-service spa, and casino. Guests will find everything they need nearby, as the resort offers access to all the other facilities and amenities that are available at other nearby Divi resorts. Guests can discover 9 different restaurants, tennis facilities and nightly live music and entertainment in the surrounding area. A children's club and 3 swimming pools are available. Recreational activities, including organized snorkeling tours, bike rides, and deep-sea fishing excursions can also be taken care of. The resort offers a free shuttle service to the Divi's Alahambra Casino and shopping area. A golf course is located within 2 miles of the resort.
Barceló Aruba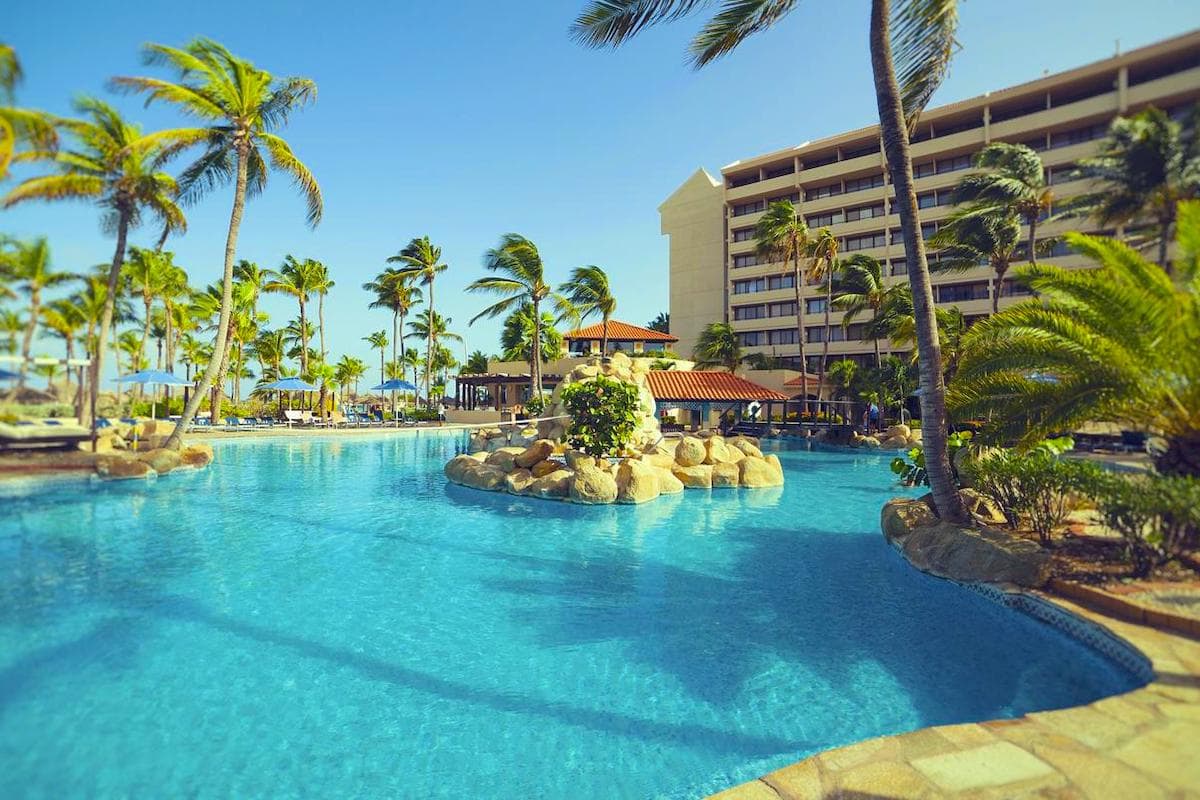 The all inclusive Barceló Aruba, formerly known as the Occidental Grand, offers guests a complete holiday package: beachfront access, gorgeous white sands and beautiful blue waters, all in a Caribbean paradise. Barceló Aruba is located near Palm Beach, and it is an ideal getaway for both families and couples. The resort offers something for everyone and is located in close proximity to a range of popular attractions. The resort features 6 restaurants, 3 bars, a disco and a casino. Also available are a swimming pool with 2 hydromassage pools, 2 floodlit tennis courts, beach volleyball, diving lessons, and snorkeling equipment. It's kid friendly too: there's a Kids Club offering a fun program of supervised activities. A babysitting service is available as well. One of the best places to stay in Aruba for families.