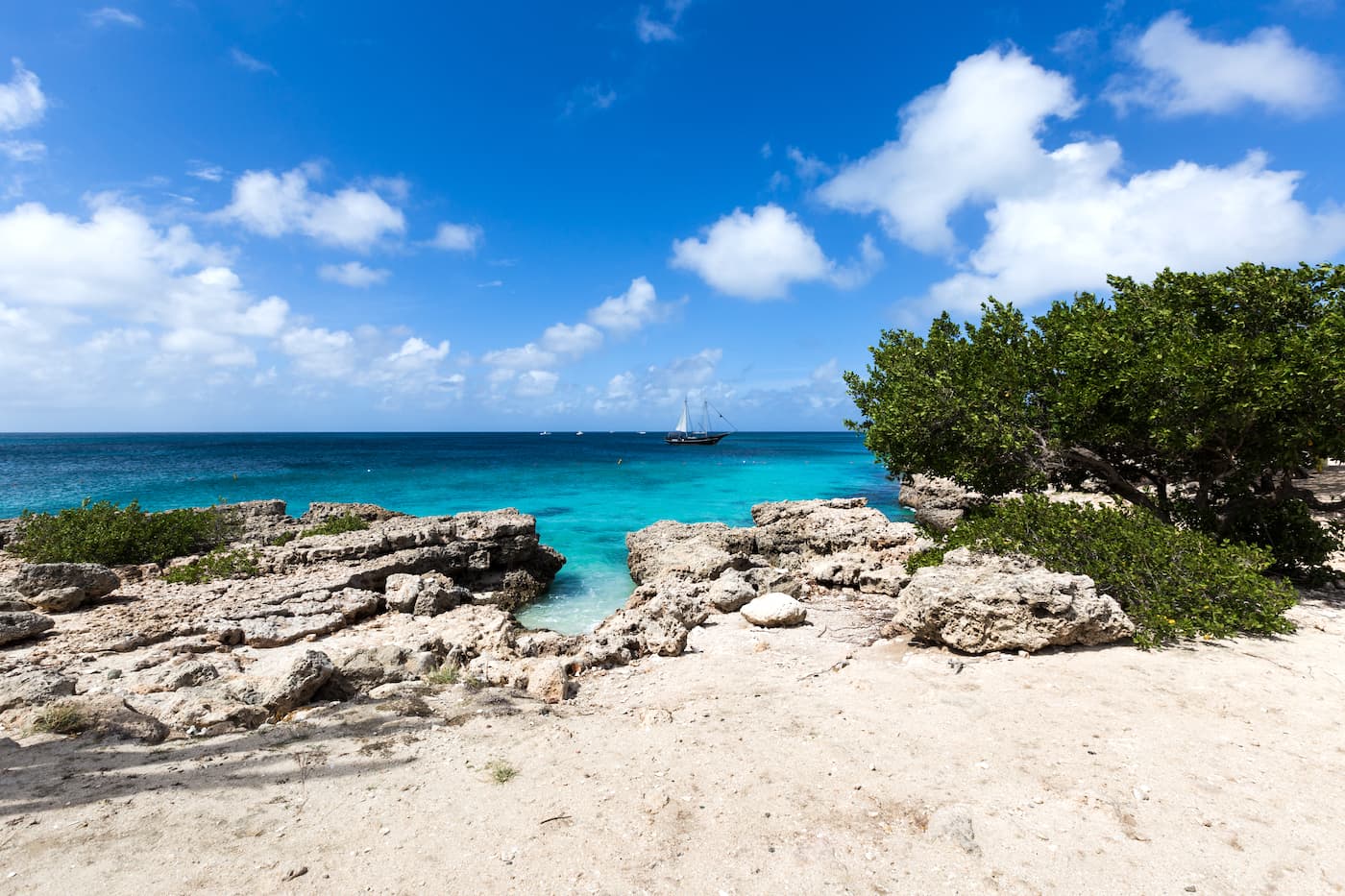 What are the best beaches of Aruba? Is it Palm Beach? It's a difficult question to answer, since Aruba's beaches are so diverse, ranging from the wild, mostly rocky beaches on the north-east coast to the classic Caribbean beaches with perfectly bone-white powdery sand and turquoise waters near the hotels. But if your holiday in Aruba is rather short, and if you are looking for other beaches to explore out from your hotel and you need to be absolutely sure you've seen the best beaches with azule colored waters the island has to offer, just read on…
Best Beaches of Aruba – Eagle Beach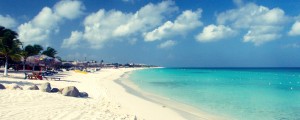 Eagle Beach is our top pick on our list of best beaches of Aruba. Conveniently located near the Bucuti & Tara Beach Resort, it is a quiet sanctuary away from the hustle and bustle of some of the other beaches of the island. This picture perfect paradise beach is over 1000 meters long and very wide in some places. Eagle Beach faces northwest, offering an amazing view of the Caribbean that has often been used as a backdrop to many a (wedding) picture! You will never forget this beach, and likely will return many, many times. It is the ideal, popular place to capture that perfect Caribbean sunset picture as soon as happy hour is about to end.
Read more about Eagle Beach and how to get there: Eagle Beach
Best Beaches of Aruba – Manchebo Beach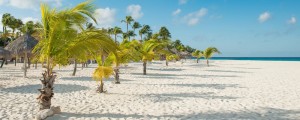 Also known as Punta Brabo, the family-friendly beach at the Manchebo Beach Resort and Spa is by far one of Aruba's widest sand beaches, offering shade cabanas and palms and plenty of beach lounges. Manchebo Beach is curved, approximately 800 meters long and 90 meters at its widest, and mostly faces west. Just throw your towels out on the silky white sand and spend the whole day here – ordering drinks from a nearby beach bar. You defenitely will enjoy this gorgeous beach spot! Manchebo Beach has several restaurants nearby where you can enjoy a healthy lunch. Happy hour goes from 4 PM until 6 PM. Paradise right here on planet earth!
Read more about Eagle Beach and how to get there: Manchebo Beach
Best Beaches of Aruba – Baby Beach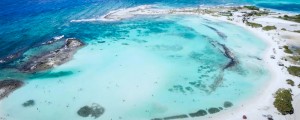 Baby Beach is located at the southernmost point and is one of the best beaches of Aruba for families. It's a perfect, poular beach spot to go swimming or snorkeling. It got its name from the fact that its waters are less than five feet deep, making this spot one of the easiest to snorkel at. As the natural lagoon is protected from the big blue waters of the Caribbean Sea by a man-made reef, it is a great place to spend time with your children to teach them how to snorkel or swim. The water level around the beaches for most of the cove is not more than about waist high but towards the inlet it deepens to over 5 feet. A favorite spot for the local people to visit, mostly during weekends.
Read more about Baby Beach and how to get there: Baby Beach
Best Beaches of Aruba – Druif Beach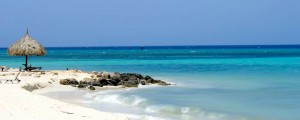 Walk a few hundred meters southeast from Manchebo and the beach will gradually morph into Druif Beach (Grape Beach) that also belongs to the Eagle Beach area. Here too you will most certainly enjoy the epic vistas the Caribbean has on offer! Druif Beach is about 300 meters long and can get up to 50 meters wide, making this a great beach for walking along the coastline. This beach lies conveniently in front of the All Inclusive – Divi Dutch Village. The food in the restaurants is good and varied, and the staff is happy and always helpful. The trade winds are usually constant at this corner of the Caribbean island, but comfortable.
Read more about Druif Beach and how to get there: Druif Beach