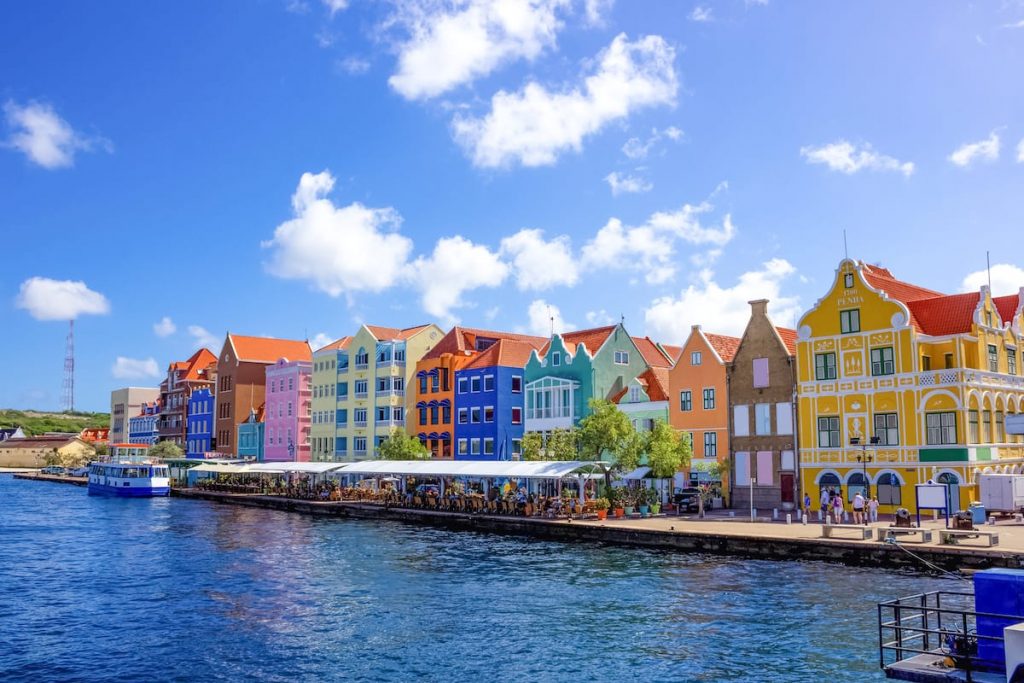 Is a day trip from Aruba to Curaçao worth doing?
When it comes to things to do in Aruba, a day trip from Aruba to Curaçao is a great idea if your holiday is long enough.
Several airlines operate multiple flights from Aruba to Curaçao daily. It's only a 30-minute flight. Because of the short distance by air, a day trip from Aruba to Curaçao can make your Caribbean vacation even more satisfying.
About Curaçao
As Aruba generally is known for its high- and low-rise resorts, pristine Caribbean beaches, shopping opportunities and a vibrant nightlife, Curaçao is best known for being a snorkeler's and diver's paradise with more than 35 captivating beaches and over 60 diving spots.
The island's capital, Willemstad, is a UNESCO World Heritage site with iconic European architecture. The heart of Willemstad offers a handful of museums, monuments, restaurants and shopping malls, and promenades. However, life on Curaçao seems a bit more laid back, and things just seem to move a bit more relaxed, as the island is less 'Americanized'.
On average, 3000 people go on a day trip to Curaçao every month.
Popular Things to Do in Curaçao
Just like Aruba, Curaçao offers an array of activities and attractions that cater to diverse interests. Whether you're seeking natural beauty, cultural experiences, or adventure, Curaçao has something for everyone.
One of the highlights is exploring the pristine sands of popular spots like Playa Kenepa, Cas Abao, or Porto Marie. Snorkeling and diving enthusiasts can immerse themselves in the vibrant underwater world, discovering colorful coral reefs and marine life. Visiting Willemstad, the capital city, is a must for history and culture buffs. Explore the UNESCO World Heritage-listed historical center, characterized by its charming pastel-colored colonial architecture. Discover museums like the Kura Hulanda Museum and learn about the island's rich history, including its connection to the slave trade. Nature lovers can venture to Christoffel National Park, home to diverse flora and fauna, and hike to the top of Mount Christoffel for breathtaking panoramic views. Exploring the Hato Caves' ancient limestone formations and fascinating rock paintings is an intriguing experience.
Browse a few things to do at getyourguide and skip the lines:
Where is Curaçao Located?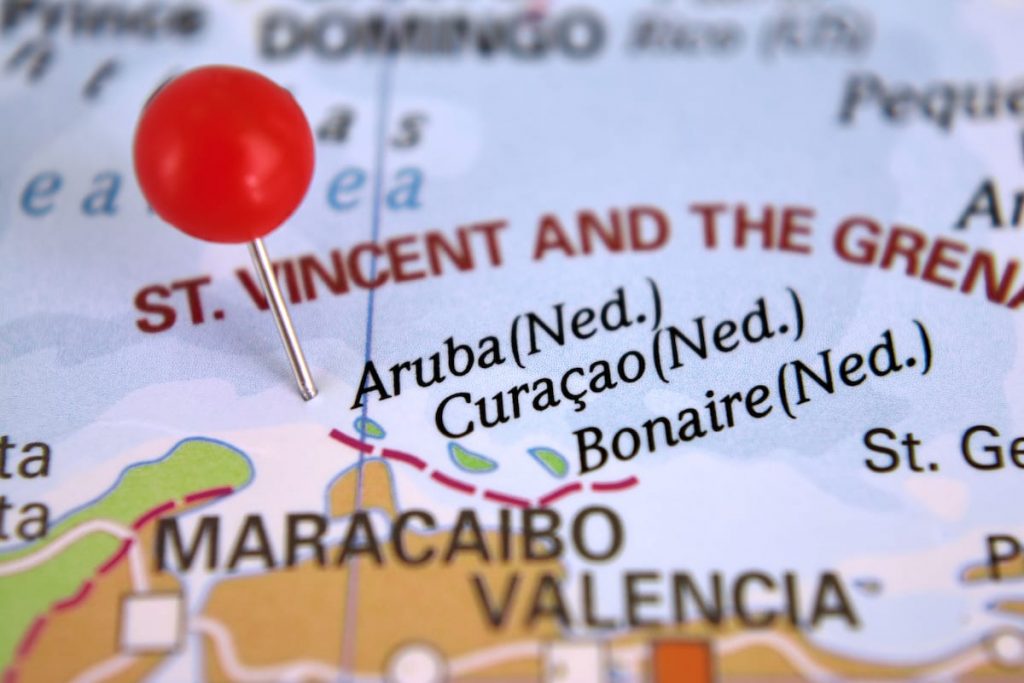 Curaçao is located approximately 70 miles east of Aruba and 50 miles north of the mainlands of Venezuela. Curaçao lies in between Aruba located to the West and Bonaire situated to the East.
Aruba vs. Curaçao
The landscapes of both Caribbean islands are very similar: a bit dry and dusty, with plenty of cactuses and iguanas! Curaçao is roughly twice as large as Aruba. It is about 10 miles wide at its widest point, and has a total area of about 170 square miles, making it the largest island of the Dutch Caribbean islands. Overall, the beaches of Curaçao are smaller and less crowded. Just like in Aruba and Bonaire, the weather is good all year round with comfortable average temperatures when you compare the seasons.
How to Get from Aruba to Curaçao
The best way to get from Aruba to Curaçao is by taking an airplane. It's also the cheapest way to go. Flying from Beatrix International Airport Aruba to Willemstad Hato International Airport (also known as Curaçao International Airport) should take no more than 30 to 35 minutes.
As there currently are no ferry services between the ABC islands, the other options would be to book a private jet or to go by cruise ship, but that would either be very costly or too time-consuming.
What Kind of Accommodations Does Curaçao Offer?
There are hotels, resorts, apartments, villas, guesthouses, vacation homes and resort villages to choose from among other possibilities. Many accommodations offer ocean view rooms or are oceanfront properties with spectacular views, splendid amenities, white sandy beaches, crystal clear turquoise waters and beautiful sunsets. Most accommodation is situated in the southern part of the island and close to Willemstad. Certainly, you will be able to find the perfect accommodation to enjoy your stay on your day trip from Aruba to Curaçao!
Hotel Map
Flights from Aruba to Curaçao
Flights from Aruba to Curaçao are operated by Divi Divi Airlines. Divi Airlines operates morning, afternoon, and night flights between Aruba and Curaçao. Flight schedules often vary depending on the season and are subject to change.
Divi Divi Airlines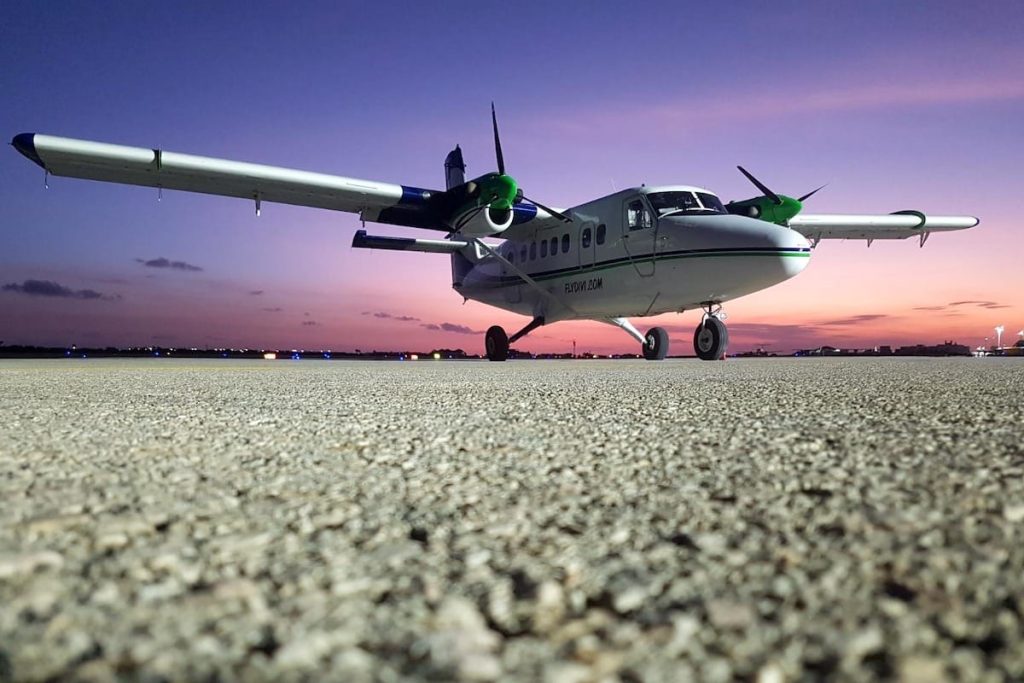 Divi Divi Airlines is a regional airline based in Curaçao, serving as a convenient and popular transportation option for travelers visiting the ABC islands and other destinations in the Caribbean. With a focus on providing reliable and efficient air travel, Divi Divi Airlines offers a range of services to meet the needs of both tourists and locals.
The airline operates scheduled flights connecting Curaçao with Aruba and Bonaire, the two other major islands in the ABC group. These short-haul flights provide convenient connections for travelers looking to explore the beauty and attractions of the region. Divi Divi Airlines operates a fleet of small aircraft, typically including Cessna Grand Caravans or similar models, which offer comfortable seating for passengers.
Divi Divi Airlines telephone number : +297 5242424 (ext. 264)
Have a look at this schedule for more information about times for direct flights from Aruba. All times are shown in the local time zone. There is no time difference between Aruba and Curaçao.
EZ Air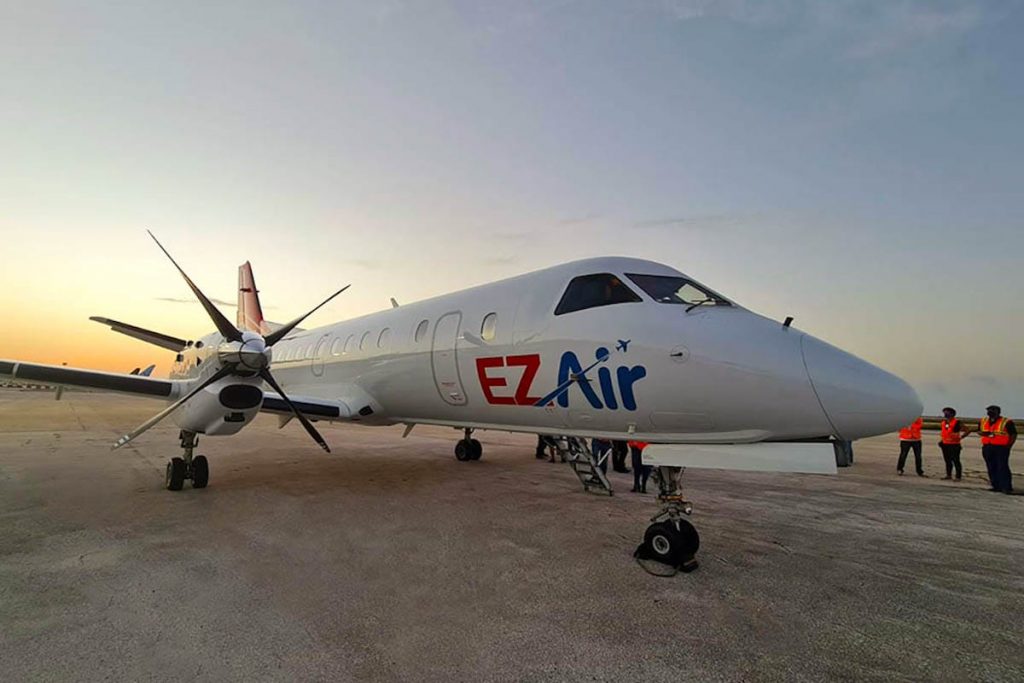 EZAir is a small regional airline that specializes in providing scheduled flights and charter services between various destinations in the Caribbean and Colombia. The airline primarily serves the ABC islands (Aruba, Bonaire, and Curaçao), as well as other locations.
Founded in May 2000, EZAir has its headquarters in Curaçao and operates a base station in Bonaire. In the early days, the airline operated a Piper Seneca PA34-200T aircraft, but in 2005, it upgraded to a Piper Chieftain PA31-350.
EZAir's scheduled flights connect the ABC islands, offering convenient transportation options for travelers between Aruba, Bonaire, and Curaçao. Additionally, the airline operates scheduled flights to Colombia, with destinations including Baranquilla, Medellin, Cali, and Bogota.
The airline caters to various destinations, including St. Eustatius and St. Maarten, the ABC islands and the aforementioned Colombian cities.
Airport Taxes
Once you've decided to go on a day trip from Aruba to Curaçao, note that you will have to pay taxes at the Hato International Airport. As per 2015, this amounts to USD $32.00. When you fly back to Aruba, you'll have to pay USD $20.00 at Beatrix International Airport as well. It's also important to note that airport taxes usually are not included in ticket prices.
FlightRadar24
You can watch and track flights from Aruba to Curaçao live, courtesy of FlightRadar24.
Zoom out to see all active flights in the Caribbean.
Click on an airplane icon to learn more about its flight.