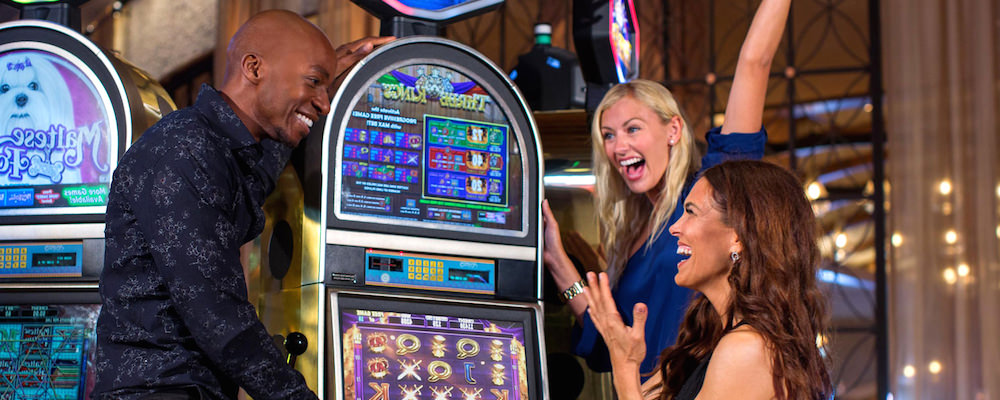 Best Casinos in Aruba
If you like a bit of a gamble playing Blackjack, Poker, or slot machines, you've come to the right Caribbean island. Where are the best Casinos in Aruba?
The Stellaris Casino at Palm Beach
The Stellaris Casino is Aruba's largest and one of the best casinos in Aruba.
It is located at the Aruba Marriott Resort.
Here you can enjoy an excellent gaming experience in a typical Vegas-style casino. The Stellaris Casino features more than 27 gaming tables, and at its impressive poker tables you can play Caribbean Stud Poker, Let it Ride Poker, Three Card Poker, and Blackjack. At the Race and Sports gaming kiosks, you can easily get in on the hottest sports action! The Stellaris Casino offers over 500 modern and exciting coinless slot machines, including the exclusive and world-famous "Wheel of Fortune" Slot Machine. Other gambling events include Progressive Bingo and Cash Drawings.
The Hyatt Regency Casino at Palm Beach
Second on our list of Best Casinos in Aruba is The Hyatt Regency Casino.
It is located at the Hyatt Regency Aruba Resort & Casino.
This casino features 21 gaming tables, featuring games such as Blackjack, Let it Ride, Craps, Three Card Poker, Roulette, and Baccarat. The casino offers 255 slot machines with Blazing 7's Super Scatter, 10X Quick Hit, Bally Quick Hits, Williams Power Ball and much more. The Hyatt Regency Casino bar serves hand-made cigars and exotic drinks. Opening hours are from 12:00 at noon to 4:00 AM.
The Ritz-Carlton Casino at Hadicurari Beach
The Ritz-Carlton Casino is located at the The Ritz-Carlton Hotel Aruba, one of the best all-inclusive resorts of the island.
The casino features 17 traditional table games, with traditional casino games such as Blackjack, Craps, Roulette, Caribbean Stud Poker, Baccarat, Three Card Poker, Let It Ride, and Texas Hold'em. The Ritz-Carlton Casino also offers a large variety of slot machines which feature over 300 spinning reels and video games, with jackpots available all day long. Sports fans can play at two sports betting kiosks, and Luxury Bingo is played several days a week. Complimentary beverages are offered at table games and for slot machine players. Table games are available daily from 6 PM to 3 AM.
The Hilton Aruba Caribbean Hotel & Casino
The casino located at the Hilton Aruba Caribbean Hotel & Casino is 16,000-square-foot large that offers slot machines, table games and exciting activities. The Hilton Casino offers poker specials such as Bad Beat jackpot, the early bird special and on-demand tournaments. Fun casino promotions are to be enjoyed on a weekly or daily basis, such as "Best Hand of the Night", "Mystery Jackpot", and "Happy Birthday".