Welcome to Beaches of Aruba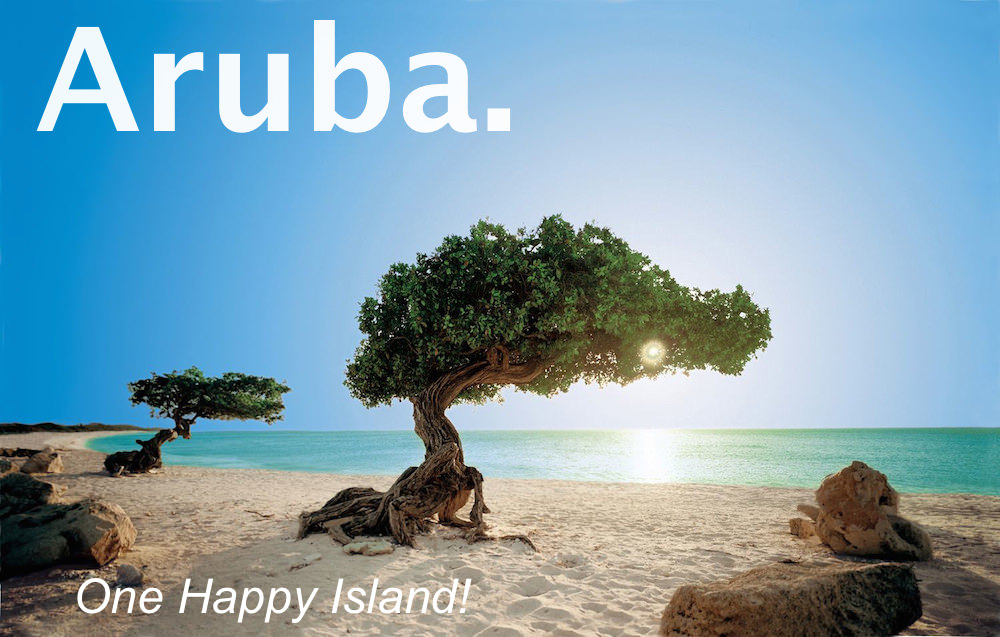 A clear horizon of cloudless skies, deep blue waters and miles, and miles of mesmerizing coastal landscapes basking in the sunshine of the warm and pleasant Caribbean sun…
Bon Bini to Aruba – the home to the best beaches of the Caribbean!
Situated in the heart of the Southern Caribbean Sea, Aruba is a serene and secluded island that is famous for some of the cleanest and the most mesmerizing beaches, with gleaming turquoise waters and pearl white glittery sands. The beaches of Aruba are diverse in their exquisite landscape, be it the wild coasts in the north-east or the classic Caribbean shores on the southwest face of the island.
Aruba makes for a good all-in-one place to cherish on its variety of scenic beauty that extends from the natural desert sanctuary for wildlife in Arikok National Park and the cactus fields, to natural rockeries and steep formations, in the feet of which, crashes the mighty Caribbean Sea against the stubborn rocks.
Along with the most exquisite beaches of the world, Aruba with all its natural magnificence has everything to tempt and lure tourist and travelers from across the globe and makes an ideal venue to spend your honeymoon, family holidays or vacations all on your own or with a group of friends.
Unlike the typical Caribbean humid climate, Aruba has dry weather all year round, with little rain and this makes it the tourists' favorite spot for beach activities like swimming, wind- and kitesurfing, snorkeling or stand-up paddle boarding or just sunbathing for that perfect Aruba tan.
The island is punctuated with an appealing variety of flora of the region that includes a wide range of cacti, Divi Divi or Watapana trees fringing the shores and Fofoti trees standing firm in their natural grace along the entire Aruban coastline.
Be it the Eagle Beach of the south-west or the Arikok National Park, the local tourist attractions or the things to do when you are in Aruba, beachesofaruba.com is your virtual tour guide to keep you informed about what to do when you are on the island and help you make the most of your trip.
Check out some of the beaches below or browse through the site's top menu. Whether you want to sit back and relax on the sunny, sandy beach or delve yourself into the most thriving waterfront fun, you will find everything you need about the best beaches of Aruba.