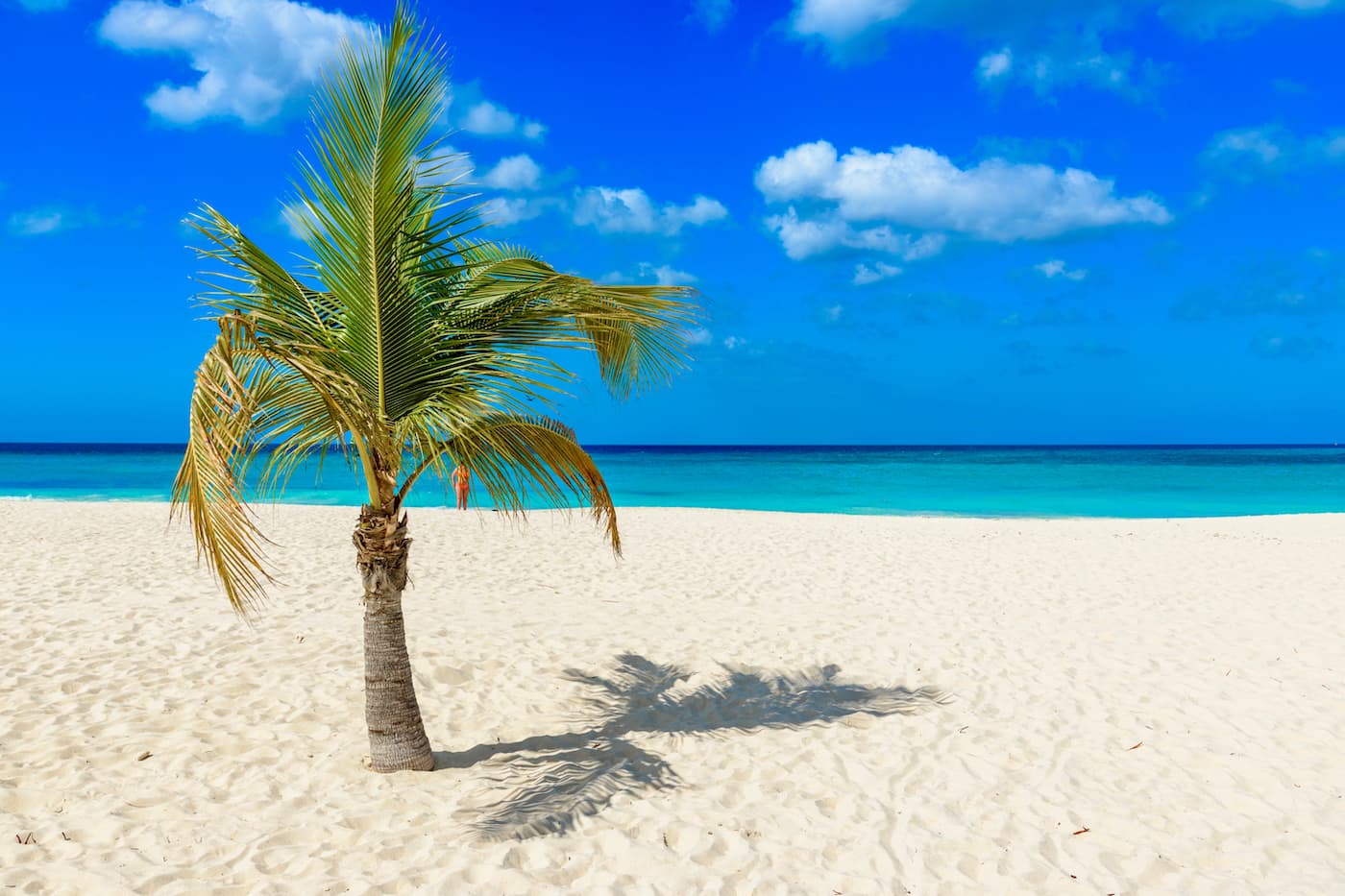 Find That Perfect Caribbean Beach!
A clear horizon of cloudless skies, deep blue waters and miles of mesmerizing coastal landscapes basking in the sunshine of the warm and pleasant Caribbean sun… Bon Bini na Aruba – home to the best beaches in the Dutch Caribbean! Situated in the heart of the Southern Caribbean Sea, Aruba is a serene and secluded island famous for some of the cleanest and the most mesmerizing beaches, with gleaming turquoise waters and pearl-white glittery sands. Check out some Aruba beaches below or browse the site's top menu. Whether you want to sit back and relax on the sunny, sandy beach or delve into the most thriving waterfront fun, you will find everything you need about the best beaches of Aruba!
World-Class Beaches
Aruba Beach Guides
Things to Do
Where to Stay
Beaches in Noord
Noord, Aruba is home to several beautiful beaches that offer sun, sand, and stunning ocean views.
Some of the popular beaches in Noord are Eagle, Palm, Malmok and Arashi Beach.
Beaches in San Nicolas
San Nicolas in Aruba has breathtaking beaches that captivate visitors with their pristine beauty. From Baby Beach's calm turquoise waters, perfect for families, to Rodgers Beach's rugged charm and serene atmosphere, each shoreline offers a unique experience. Sun-soaked sands and stunning vistas make San Nicolas a beach lover's paradise.
Explore More Aruba Beaches
Aruba's beaches are more than picturesque landscapes; they are portals to introspection and self-discovery.
Lose yourself in their vastness, and you'll find fragments of your soul reflected in the shimmering waters.
Frequently Asked Questions
Is it warm enough to swim in Aruba?
Yes, Aruba has warm and pleasant temperatures throughout the year, making it ideal for swimming. The average temperature in Aruba ranges from the mid-70s to the low 90s Fahrenheit (mid-20s to low 30s Celsius) year-round. The water temperature also remains warm, typically ranging from the mid-70s to low 80s Fahrenheit (mid-20s to high 20s Celsius).
Does Aruba have clear water?
Yes, Aruba is known for its clear and pristine waters. The island is located in the southern Caribbean Sea, and its beaches boast crystal-clear turquoise waters that are often described as breathtakingly beautiful.
What is the nicest beach in Aruba?
Aruba is home to several stunning beaches, each with its own unique charm. The "nicest" beach in Aruba is subjective and depends on personal preferences and what you would like to do. However, one of the most popular and highly regarded beaches on the island is Eagle Beach.
Which beach in Aruba has pink sand?
Aruba does not have a beach with naturally pink sand. Pink sand beaches are more commonly found in other destinations like Bermuda, the Bahamas, or certain parts of Hawaii. Aruba's beaches are known for their soft, white sands, which create a beautiful contrast against the exquisite Caribbean blue depths!
Which beach has flamingos in Aruba?
The only beach in Aruba where you can find flamingos is Flamingo Beach, on Renaissance Island. It is a private island exclusively for Renaissance Wind Creek Aruba Resort guests. The flamingos roam freely on this pristine beach, creating a unique and picturesque experience for visitors.
How does Aruba keep its waters so clean?
Aruba takes significant measures to keep its waters clean and preserve its natural beauty. The island's commitment to environmental sustainability and responsible tourism plays a crucial role in maintaining the cleanliness of its waters.