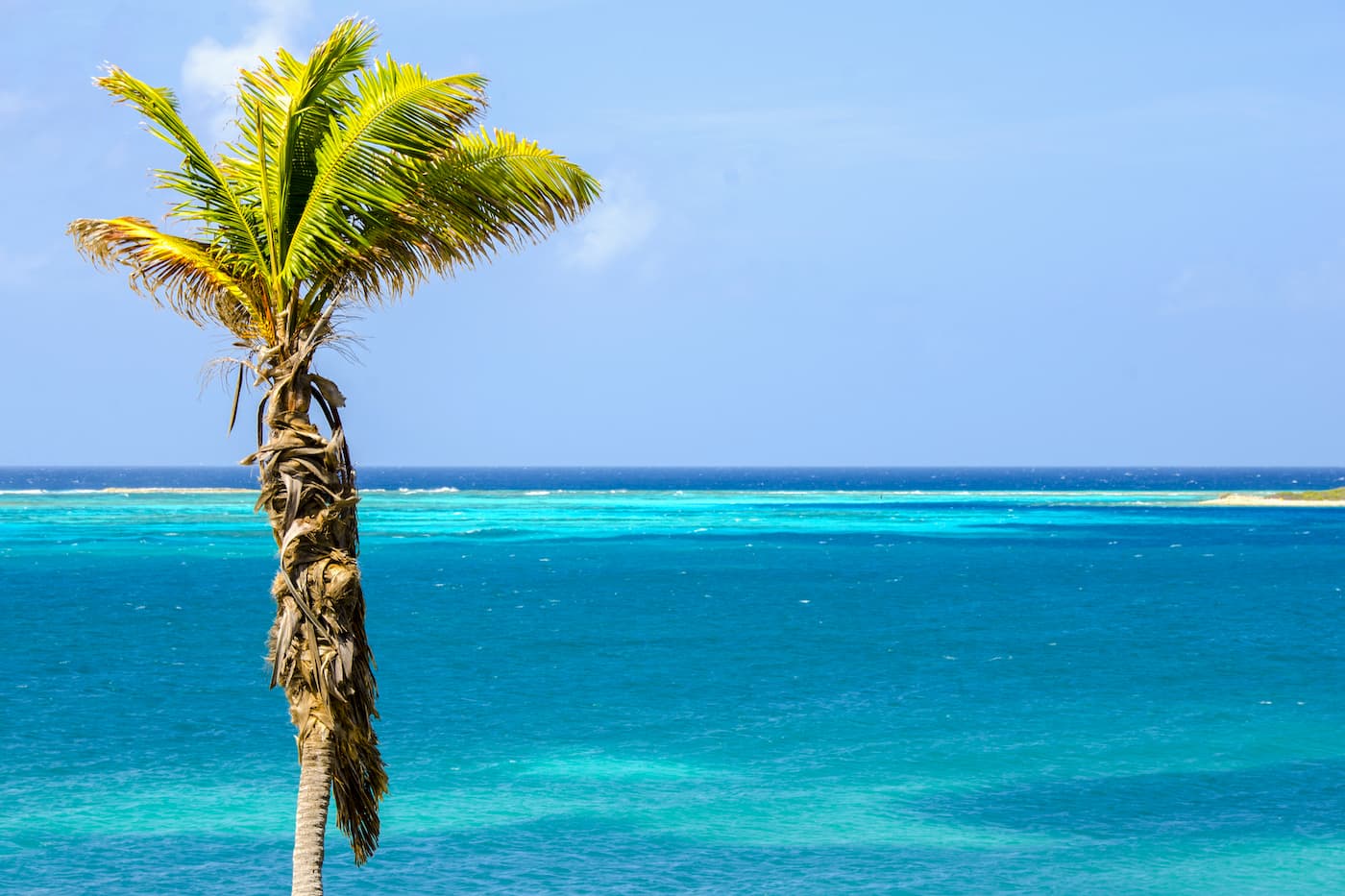 parking.
snorkeling, scuba diving.
19:49 PM
07:47 AM
265 meters.
Nothing to complain about!
Baby Beach Arubus Stop
About Rodgers Beach
Rodgers Beach lies just a few hundred feet northwest of Baby Beach, in the 'Sint Nicolaasbaai' (Saint Nicolas Bay). It is much smaller with a length of just 265 meters and it is divided into two parts. Because of the lack of amenities and because it is less beautiful than Baby Beach, Rodgers Beach is a quiet beach. But if you are looking for tranquility combined with white sand and clear water with that typical Caribbean color, Rodger's Beach is a great place to visit. Enjoying the sun, swimming or snorkeling are just the things to do. Bear in mind that you have to take into account that, when looking west, your view might be "disturbed" by the looks of the oil-refinery of San Nicolas. On the other hand, it creates a rather rare contrast of industrial activity and nature at its purest. You can make some great pictures here, especially when the sun sets and the day comes to an end. As always, when visiting sunny places, do not forget to take some bare necessities like a hat or cap, tanning lotion, water, sunglasses, beach towels and food to enjoy your visit at Rodgers Beach!
Rodgers Beach Map
Use the map below to explore the area surrounding the beach.
Fill in your vacation dates to get a real-time view of available accommodations near Rodgers Beach!
How to Get to Rodgers Beach

To reach Rodgers Beach from Oranjestad, head south-east on Zoutmanstraat toward Schoolstraat. Take the first right onto Oranjestraat. Turn left onto L.G. Smith Blvd, and continue to follow. At the roundabout, take the first exit onto Camacuri. Continue onto Sabana Berde. At the roundabout, take the second exit, then go through the roundabout. Continue straight onto Savaneta, then continue onto Bernhardstraat. At the next roundabout, take the second exit onto Pastoor Hendrikstraat, then continue onto Staringstraat. Turn right, then take the first right and the first left. Rodgers Beach will be on your right.
After Rodgers Beach, There's Always Another Beach to Explore!