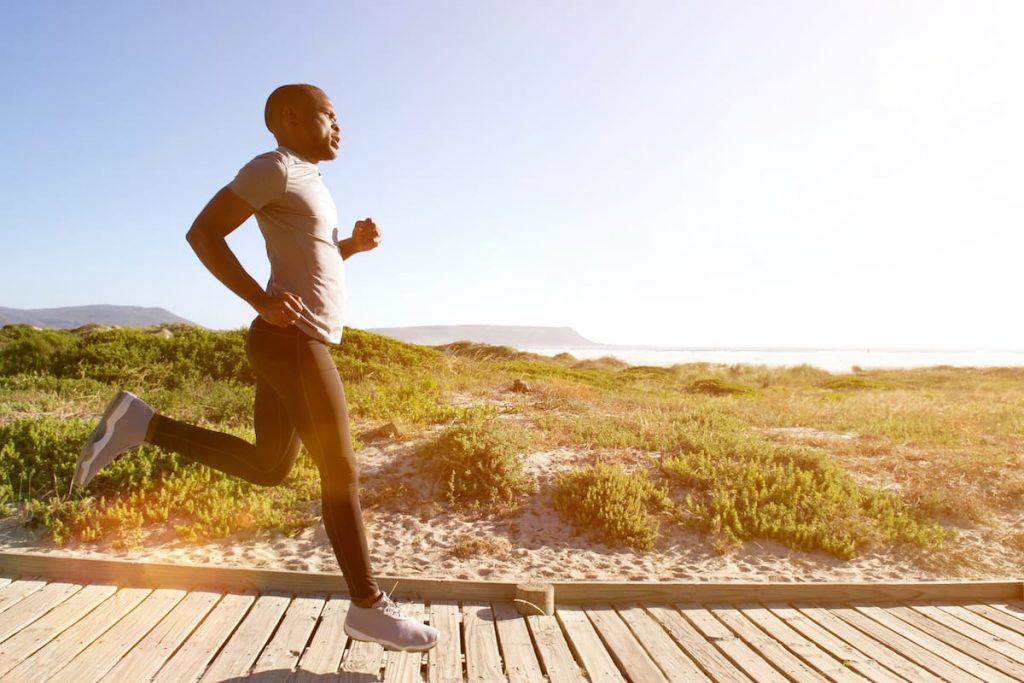 Jogging in Aruba (or running) is likely not an activity that immediately comes to mind during your Caribbean vacation, but with these guidelines in mind, it should be very enjoyable.
General Tips for Running and Jogging in Aruba
Try and run around sunrise, so heat shouldn't be too much of a problem unless you like the desert heat.
Lots of sunscreen lotion is a must, even when you got out jogging early in the morning. For people with fair skin, this means 50+ sunblock and something like a baseball cap to wear, which will protect you from getting burned.
Bring lots of water – you will start sweating in less than 5 minutes, so always keep hydrated.
You can run on the rough side of the island, if you decide to do so, remember to bring even more water, there will be no spots to buy any.
When jogging or running in residential areas, beware of stray dogs. They do not like runners, bikers, and quads in general.
Popular Jogging and Running Spots
From Palm Beach Area to California Lighthouse and Back
A popular jogging or running route goes from the Palm Beach area on the west side of Aruba – near the Hilton Aruba Caribbean Resort & Casino or the Hyatt Regency Aruba Resort & Casino – all the way up to the California Lighthouse and back again.
During this run you'll pass Hadicurari Beach, Malmok Beach, Boca Catalina Beach and Arashi Beach.
This is an 8-mile run (13 kilometers) in total, but you can make it shorter as you see fit. The beaches you'll pass offer an excellent opportunity to stretch before you head back. Overall, the road is pretty straight, so any cars you may encounter should be able to see you well.
Optionally, you can run the trail around the back of the California Lighthouse to add some distance to your run in that direction.
Jogging on the Malmok Beach Boardwalk
In February 2021, the government inaugurated the Malmok Boardwalk, a fantastic addition to the island's northern end. This remarkable feature greatly enhances the beauty of Malmok Beach.
The boardwalk starts at Fisherman's Hut, the kite surfing stations located in the south, and extends to Boca Catalina Beach in the north.
It offers paved and wooden paths that run parallel to the serene waters of the Caribbean Sea. Additionally, there are several connecting paths along the beach.
The boardwalk has lights, enabling runners and joggers to enjoy their exercise even after dusk. It is one of the best locations to witness the breathtaking sunset in Aruba, perhaps even the entire Caribbean!