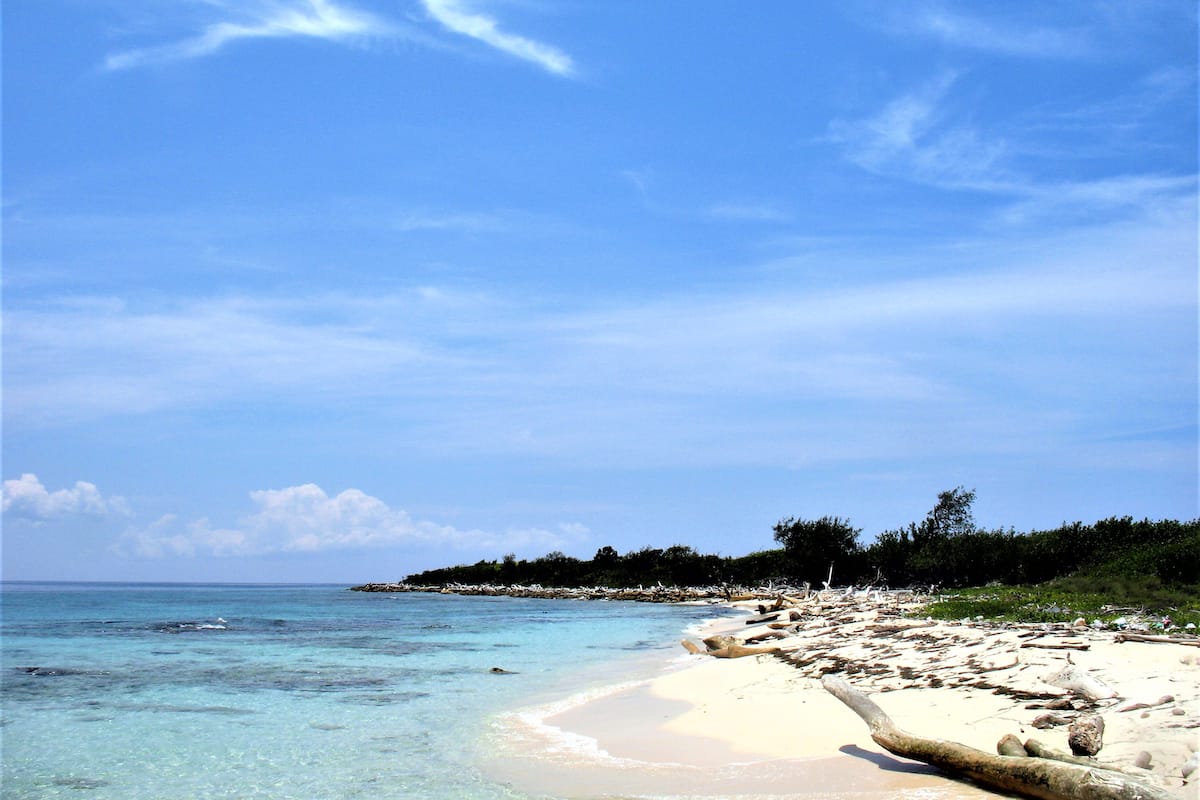 parking.
snorkeling, scuba diving, swimming.
19:50 PM
07:48 AM
50 meters.
Laid back swimming. Stay mindful if you go out alone though.
Savaneta Arubus Stop
About Savaneta Beach
Savaneta Beach is a small and secluded stretch of beach near the south coast of Aruba. It's only about 60 yards long. Another stretch of 100 more yards called Santo Largo Beach is off to the right. There's plenty of room for everyone if it's only you and that special someone or maybe a small family gathering. So sit back and enjoy the view over the blue waters of Commandeurs Baai (Commander's Bay)!
While Savaneta Beach may not have as many tourist amenities or facilities as some of the more developed areas of Aruba, it offers a more secluded and serene beach experience. If you're looking for a peaceful and less crowded beach escape, Savaneta Beach could be a good choice.
On the weekend, you might see many local people hanging out here, but you might have the place all to yourself during the week. Occasionally you'll see a shore diver or someone who wants to go snorkeling. Or you'll see a guy walking down the beach with a net doing some bait fishing. Otherwise, it will be just you and your favorite people. Bring a cooler with you, relax, and enjoy the sunshine. Don't forget to wear that sunscreen!
Savaneta Beach Map
Use the map below to explore the area surrounding the beach.
Fill in your vacation dates to get a real-time view of available accommodations near Savaneta Beach!
How to Get to Savaneta Beach

By Car
From Oranjestad, take the main highway Route 1. It'll be a 6.5 mile drive. After driving for 6 miles, you'll see the Dominos Pizza and the S Chow Super Grocery Store on your left. That's where you make a right turn on the road named Savaneta. You're now headed in a southeastern direction toward the ocean. Just follow Savaneta Road for a short distance. After another 400 or 500 yards, you'll make another right turn. Where the road divides, that's where you make the next right turn. And then you go another 200 or 300 yards, and you'll be making a left turn over the pipeline. Keep an eye out here and drive real slow, so you won't miss the ramp and bridge that will take you over the pipeline. Take it easy on that bridge, as somebody else may be leaving the beach. Keep right of the mangroves. Straight ahead behind those mangroves, that's where Savaneta Beach awaits. You can park your vehicle right by the beach.
After Savaneta Beach, There's Always Another Beach to Explore!