De Palm Island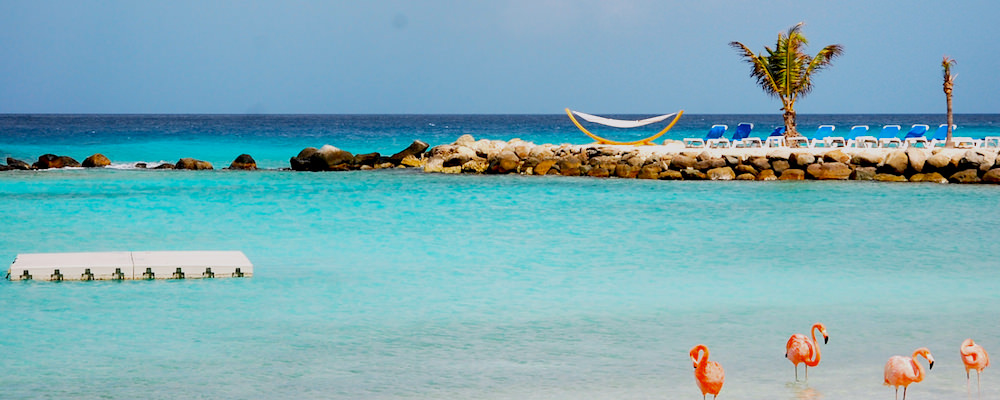 Facilities: bar, beach chairs, restaurant.
Activities: beach volleyball, snorkeling, scuba diving, swimming.
About De Palm Island
De Palm Island is a one of a kind and fun location worth visiting during your holiday in Aruba, especially for families with children. It is an all-inclusive concept that offers various activities through the day and it has its own beach. At the De Palm Island Aruba, you can go snorkeling and observe hundreds of Bleu Parrotfish the island is famous for, hop on a banana boat ride, relax at the beach, visit the Blue Parrot Water Park, and participate in several underwater activities like scuba diving or underwater walking with a helmet or Power Snorkeling. The island also offers organized daily activities like playing beach volleyball or beach soccer or basketball or taking Salsa dancing lessons. More challenging activities to experience are the Zipline and the Air-Jumpers. After an action-packed afternoon, you can enjoy a deeply relaxing massage. Do you want to spend some time without your children but still have them taken care of? The kids' corner at De Palm Island will to the job! There's plenty opportunity around for eating and drinking at the all you can eat buffet and open bar. De Palm Island lies off the coast of west Aruba where the waters of the Spanish Lagoon meet the ocean. It can only be reached by boat, though the trip only takes a few minutes as the island lies only 600 meters off the coast. Prepare your visit well by bringing your own towels, swimsuits, a camera, and sunscreen! Do not forget sunglasses too!
Directions to De Palm Island
If you plan to visit De Palm Island, drive to the De Palm Island parking lot and park your car, then take the ferry to the island. From Oranjestad, follow directions south to L.G. Smith Boulevard. Continue driving following directions to Camacuri and proceed to Sabana Berde. After driving around the airport, eventually, you will reach a roundabout. Take the second exit and follow directions to Balashi. Continue driving following the road until you see the sign of De Palm Island Ferry Terminal. At the terminal, you can buy tickets to take the boat to the island.