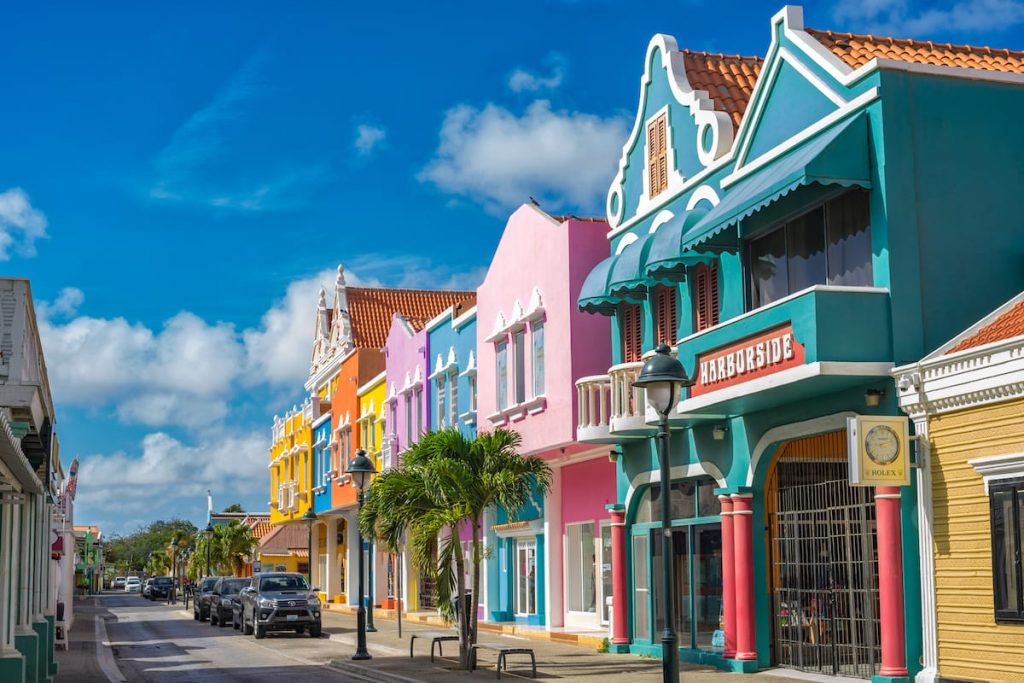 Is a Day Trip from Aruba to Bonaire Worth It?
Just like a day trip from Aruba to Curaçao, a day trip from Aruba to Bonaire is worth considering and relatively easy to do if your stay in Aruba is long enough. By plane, traveling to Bonaire is only a short trip, and usually, several flights a day are carried out. Bonaire is part of the Kingdom of the Netherlands, and it has become a municipality with a special status since 2010. Bonaire, St. Eustatius, and Saba have been called the Caribbean Netherlands since the above-mentioned year. The airport of Bonaire is called Bonaire International Airport N.V. or Flamingo Airport. Because of growing tourism to Bonaire, Flamingo Airport has become a rather busy airport. Both domestic and international flights are carried out daily.
Where is Bonaire Located?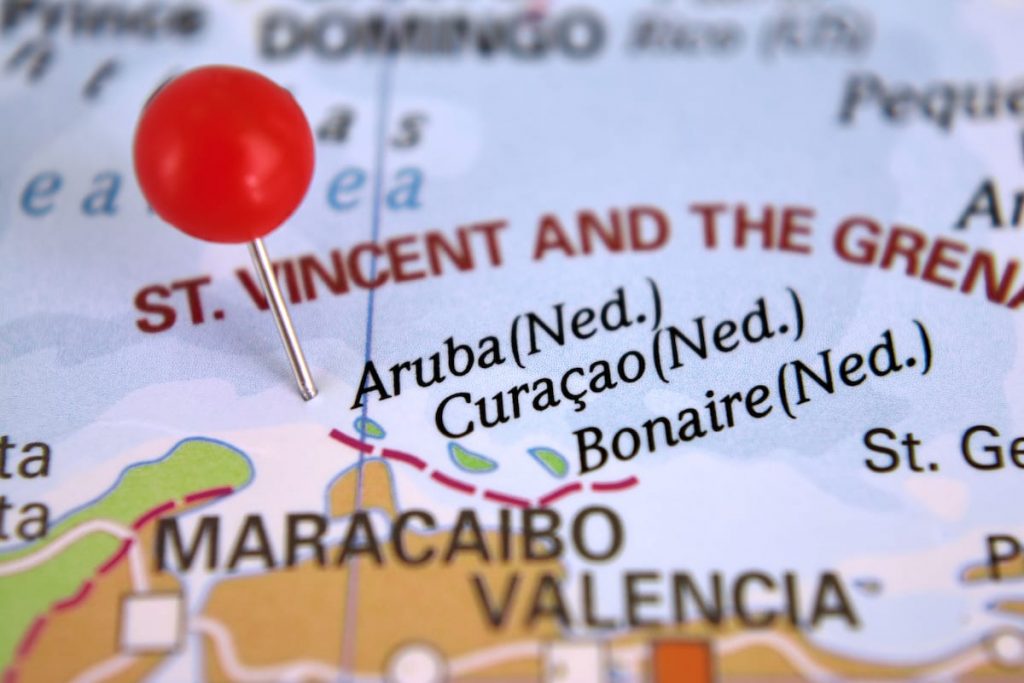 Bonaire lies 30 miles east of Curacao, 50 miles north of Venezuela, and 86 miles east of Aruba. Like Aruba and Curaçao, Bonaire is considered hurricane-free because it is outside the Caribbean hurricane belt. Bonaire is 38,6 km long and 4,8 to 8 km wide. Off the west coast lies Klein Bonaire or Little Bonaire, a protected island without inhabitants and part of the Bonaire National Marine Park. The island lies only 800 meters to the west of the capital of Bonaire, named Kralendijk.
Kralendijk holds most of the population of Bonaire living here and in its surroundings. In the 19th century, the city was founded around Fort Oranje and the natural harbor. The two main streets in Kralendijk are Kaya Grandi and Kaya J.N.E. Craane. Most of the shopping, dining, and bar facilities are concentrated here. Only about 18.000 people currently live in Bonaire. The oldest place where people live is called Rincon, an old village with a lot of history in the northern part of the island where about 2000 people live.
How Many People Visit Bonaire?
In 2014, about 13.500 visitors were day-trippers. On average, 11.000 tourists a month arrive by air. Over half of the tourists flying in stay for one week or less. Many of them visit the island to go diving. The number of cruise ship tourists exceeded the number of visitors by plane last year. 156.000 tourists arrived by cruise ship, while 130.000 arrived by plane. Travelers from Aruba to Bonaire mainly visit by airplane. Also, in 2015 more tourists visited Bonaire. Especially visitors by cruise ships showed an increase of almost 50 percent. Of the total number of visitors who visited Bonaire by air, almost 14000 were visiting for one day.
Why Do People Visit Bonaire?
The number one reason people go on a day trip from Aruba to Bonaire is because the island is a diver's paradise. It is one of the most beautiful diving places in the world. Little Bonaire alone has 60 diving locations for you to explore! Bonaire also offers tranquility and a less crowded environment than Aruba and Curaçao. The climate is similar to that of Aruba and Curaçao. An almost ever-present cooling breeze from the east makes visiting Bonaire an absolute pleasure.
Things To Do in Bonaire
Not only diving but also snorkeling, kayaking, windsurfing, kiteboarding, going to the beach, shopping, or even planning your wedding here are all possibilities to choose from, among others. You can explore the island on your day trip from Aruba to Bonaire by following a guided tour, or you can rent a car or even a bicycle or scooter and plan a tour yourself. Especially the diving and snorkeling locations around Bonaire or the famous white/pink salt mountains in the south are worth visiting. But also national parks like Washington Slagbaai National Park should be considered. And do not forget to see the famous slave huts and the flamingos at the Flamingo Sanctuary. The Sanctuary is located on the vast salt pans at the island's southern end, a real eye-catcher, and home to almost ten thousand flamingos. Tourists are not allowed in the sanctuary, but the birds can be watched with binoculars from the road or nearby Pink Beach.
At GetYourGuide, most things to do in Bonaire can be booked in advance:
What Cuisine Does Bonaire Offer?
Despite being a small Caribbean island, Bonaire has more than 100 restaurants. The variety of tastes and cuisine is wide, resulting from the ethnic diversity of the island's culture. You can find everything from haute cuisine to fast food with a local flavor. It is recommended to try local food, you will be surprised by the menu at local restaurants. Go for something unusual. Try something new!
What Kind of Accommodation Does Bonaire Offer?
There are hotels, resorts, apartments, villas, guesthouses, vacation homes, and resort villages, among other possibilities. Many accommodations offer ocean-view rooms or are oceanfront properties with spectacular views, good amenities, white sandy beaches, crystal clear turquoise waters, and beautiful sunsets. Indeed, you will be able to find the perfect accommodation to enjoy your stay on your day trip from Aruba to Bonaire.
Hotel Map
Flying from Aruba to Bonaire
Divi Divi Air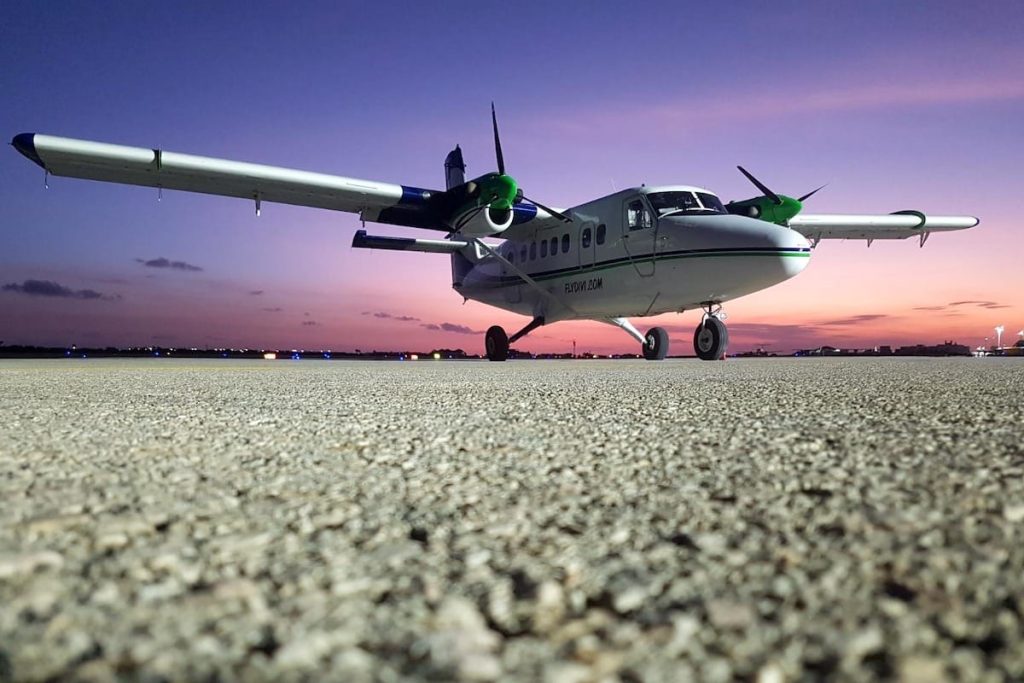 Divi Divi Airlines is a regional airline based in Curaçao, serving as a convenient and popular transportation option for travelers visiting the ABC islands and other destinations in the Caribbean. With a focus on providing reliable and efficient air travel, Divi Divi Airlines offers a range of services to meet the needs of both tourists and locals.
The airline operates scheduled flights connecting Curaçao with Aruba and Bonaire, the two other major islands in the ABC group. These short-haul flights provide convenient connections for travelers looking to explore the beauty and attractions of the region. Divi Divi Airlines operates a fleet of small aircraft, typically including Cessna Grand Caravans or similar models, which offer comfortable seating for passengers.
EZ Air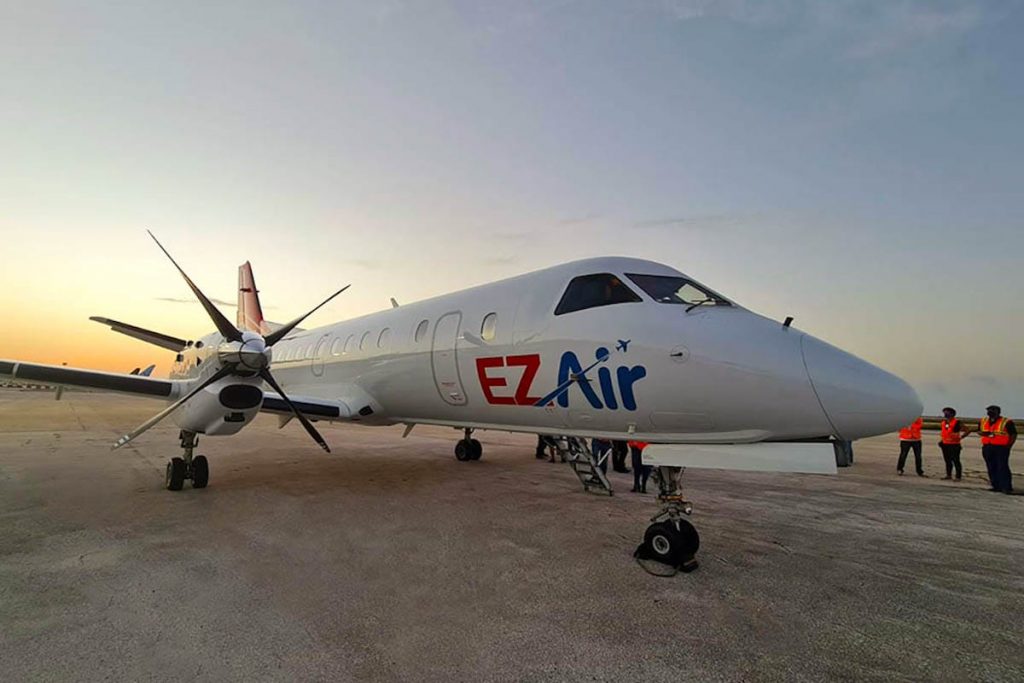 EZAir is a small regional airline that specializes in providing scheduled flights and charter services between various destinations in the Caribbean and Colombia. The airline primarily serves the ABC islands (Aruba, Bonaire, and Curaçao), as well as other locations.
Founded in May 2000, EZAir has its headquarters in Curaçao and operates a base station in Bonaire. In the early days, the airline operated a Piper Seneca PA34-200T aircraft, but in 2005, it upgraded to a Piper Chieftain PA31-350.
EZAir's scheduled flights connect the ABC islands, offering convenient transportation options for travelers between Aruba, Bonaire, and Curaçao. Additionally, the airline operates scheduled flights to Colombia, with destinations including Baranquilla, Medellin, Cali, and Bogota.
The airline caters to various destinations, including St. Eustatius and St. Maarten, the ABC islands and the aforementioned Colombian cities.
Airline Tax for Domestic Flights
A departure tax, also known as a Passenger Facility Charge (PFC), must be paid by all passengers departing Aruba. The airline tax for international destinations is higher than the tax for domestic destinations. Departure taxes for domestic destinations like Curaçao, Sint Maarten, Saba, St. Eustatius, or Bonaire is $9.00 per person. Children under 2 are exempt from the departure tax, children from 2 to 12 years old, as well as senior citizens that are 60 years or older, receive a 50% discount on the departure tax.