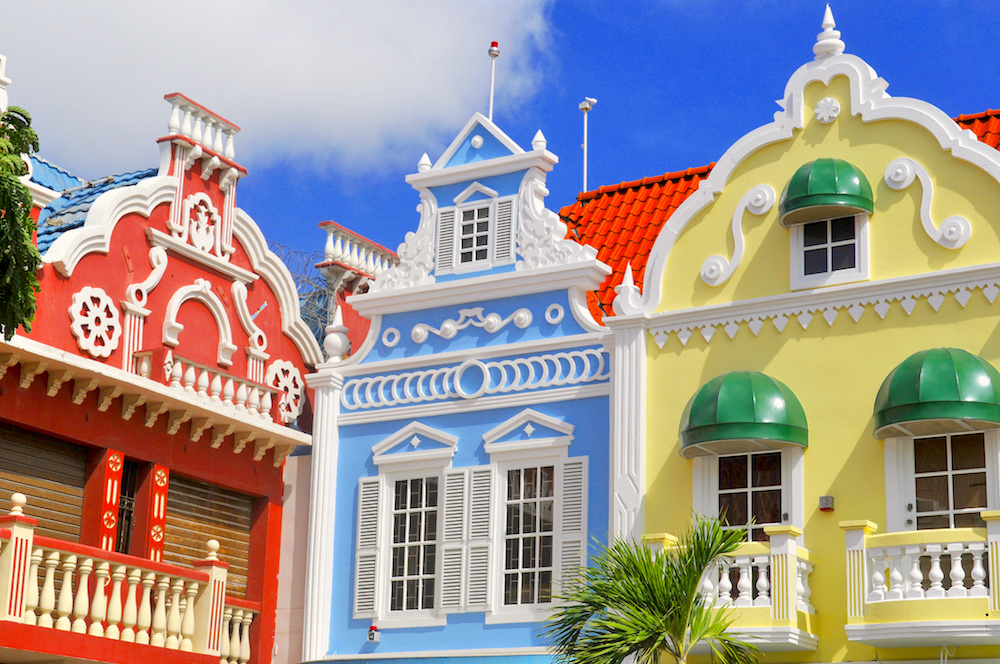 About Oranjestad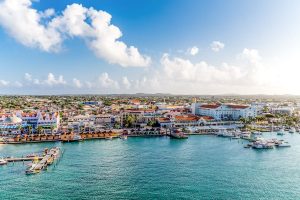 Oranjestad (pronounced as "o·ra·nyuh·staat" in English), is the capital city of Aruba, located on the southern coast of the island. It is a vibrant and colorful city with a rich history and a unique blend of Dutch and Caribbean cultures. The city is known for its pastel-colored buildings, many of which feature intricate architectural details and traditional Dutch gables. The main street, L.G. Smith Boulevard, is a popular destination for shopping, dining, and entertainment, with various local and international stores and restaurants. Oranjestad also features several museums and cultural attractions, including the Aruba Historical Museum, the National Archaeological Museum of Aruba, and the Aruba Numismatic Museum. The city's waterfront is a popular tourist spot, with a picturesque marina and several beautiful beaches nearby, including Eagle Beach and Palm Beach. Visitors can also take a boat tour of the island, go snorkeling or scuba diving, or participate in various other water sports and activities. Oranjestad is also home to several festivals and events throughout the year, including Carnival, the Aruba International Film Festival, and the Aruba Soul Beach Music Festival. In Oranjestad, the Aruban Guilder (AWG) is the official local currency, with a fixed exchange rate of approximately 1.80 AWG to 1 US dollar. However, US dollars are widely accepted across the island.
Districts
Oranjestad is divided into six districts: Oranjestad-West, Oranjestad-Oost, Dakota, Ponton, Tanki Leendert, and Wayaca (near the airport). Each district has its own character and unique features, such as residential areas, shopping districts, and cultural attractions. Oranjestad-West is known for its historical buildings and landmarks, such as Fort Zoutman and the Aruba Historical Museum. Oranjestad-Oost has several shopping districts and high-rise buildings, while Dakota is primarily residential. Ponton is home to several hotels and resorts, and Tanki Leendert is known for its shopping areas and local businesses. Wayaca is a newer district that is mostly residential, with a few small shopping centers and restaurants.
Oranjestad Map
Use the map below to explore the area surrounding the beach.
Fill in your vacation dates to get a real-time view of available accommodations near Oranjestad!
Where to Stay in Oranjestad - Our Top Picks
Things To Do in Oranjestad
Oranjestad Restaurants
How to Get to Oranjestad

From the Cruise Port
The Cruise Port in Oranjestad is located in the heart of the city, so it is very easy to get to the center of town. On foot, it is a short walk to the center of Oranjestad, which takes approximately 10-15 minutes. Simply exit the terminal and follow the signs towards the city center. Taxis are readily available at the Cruise Port and can take you to the center of Oranjestad in just a few minutes. The taxi stand is located outside of the terminal building, and fares are regulated by the government. You can also rent a car and drive to the center of Oranjestad, which is only a few minutes away.
Explore Aruba!