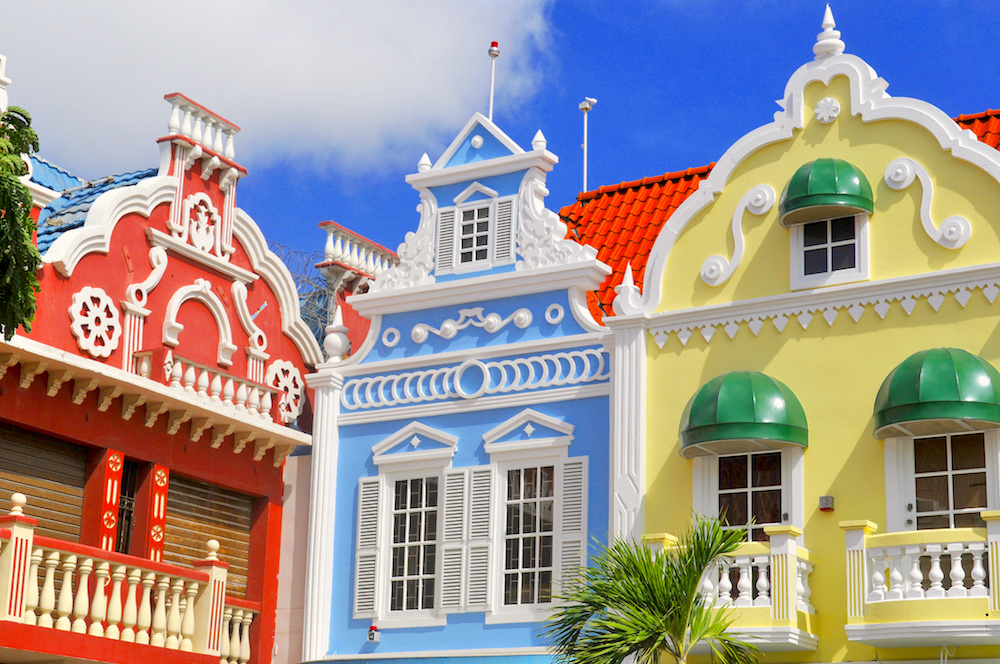 Oranjestad – The Capital of Aruba
Situated in the beautiful Caribbean, Oranjestad promises to be a travel destination like no other. It is the largest and capital city of Aruba that will expose you to a little old and new thanks to a large number of old sites and buildings as well as a fair share of new restaurants and hotels along the breathtaking beaches.
The city incorporates a mix of diverse culture, history, and loads of fun places and things to do in Aruba making it a must-go holiday destination. The climate in this exotic city couldn't be more enjoyable given that it is neither too hot nor too cold.
On most days the temperatures don't fall or go beyond 28 degrees Celsius, even with the occasional drizzle. Think of giving Oranjestad a try? Here are a few pointers that you need to know, which will make your trip so satisfying when you tour Aruba.
Fun things to do in Oranjestad
Go to Surfside Beach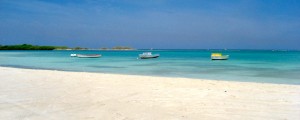 Surfside Beach is one of the most popular beaches located on the west coast of the Caribbean island but this shouldn't scare you if you are not a fan of crowded beaches, since it is not. It is the closest to the airport and city which will take a 5-minute drive. It is ranked as one of the best due to the smooth sand, clear water and perfect weather for sunbathing. You can go scuba diving or get snorkeling rides which are fun for everyone. Drinks and food are readily available thanks to the various bars and restaurants at the beach. It is a perfect spot for families or for a romantic getaway or even if you are just by yourself, there is plenty to do and you are sure going to have fun.
Explore Downtown Oranjestad on Foot
You'll find most of Aruba's rich history in downtown Oranjestad, and a good way to explore the capital is on foot. The Aruba Downtown Walking Tour ($39 for ages 12 and up) launched at the beginning of November 2016 and offers tourists a chance to mindfully explore downtown Oranjestad by walking. During the tour, an expert guide will guide you through Oranjestad's local history, with more than 30 sites to explore. The tours are done primarily in English, although the knowledgeable guides also speak Spanish, Dutch, and Papiamento. Highlights of the tour include Fort Zoutman, the Wilhelmina Statue, the "I Love Aruba" Sign, the Archeological Museum, and Huisje Hart. There are many stories to tell at each stop! Entrance to two museums is complimentary, as is a bottle of cool water to keep you hydrated. Along the way, you'll get the chance to taste some of Aruba's delicious local cuisine as well.
The Aruba Downtown Walking Tour is available Monday through Saturday and begins at 9.15 AM. The tour starts at Wilhelmina Straat 2 by the Cosecha Arts & Crafts Building located behind the Renaissance Hotel Marina Tower. Tourists arriving by cruise ship will start outside of the Cruise Terminal, next to Diamond's International. The walking tour has an average duration of two and a half hours and you will visit Main Street too. Once the tour finishes, participants are free to explore Oranjestad on their own. Personal, private, and custom tours are available for couples, families or corporate groups. For more information and online bookings, visit the Aruba Downtown Walking Tour official website.
Visit the National Archaeological Museum of Aruba
One may find it odd to go to such a beautiful city and choose to visit a museum. However, if you don't mind learning something about the history and culture of the Aruba people, this should be a must stop. The Museum in Oranjestad exhibits ornaments, tools, and shells from the early prehistoric age in Aruba. You get to learn more about the stone and burial rites that the early people used to practice which is quite interesting too. The museum is not very large but it is home to most of the history of the island thus making it a worthy place to visit for a few minutes. Admission is free so you don't have to worry about spending an extra dollar to enjoy the rich history of the natives.
Visit the Fort Zoutman Historical Museum
One of the main attractions of Oranjestad is Fort Zoutman which is Aruba's oldest building. It was built in 1798, to protect the city from pirate attacks. The informative Fort Zoutman Historical Museum gives insight into Aruba's past. The Willem III Tower was built in 1868 and was used as a lighthouse and is still being used, today, as the public clock tower. Every Tuesday, at 6:30, in the square in front of the Tower, there is the Bon Bini Festival, which allows you to enjoy the folkloric dances and their outfits, local music, and cuisine.
Visit Aruba's Aloe Factory
For many years, Aruba's economic situation mainly depended on aloe. It is worthwhile to go see Aruba's Aloe Factory. It has been transformed into a fascinating museum. It provides 160 years of the history of aloe production in Aruba. The best part is that the tour is about 25 minutes and free.
Go Shopping in Oranjestad
For most people, a trip to any given place is incomplete without a little shopping of either some memorabilia or just general shopping for clothes and jewelry. Whether you want designer clothes from the malls or cheap flea market clothes, Oranjestad has it all. One of the biggest flea markets in the island is Wharfside Flea Market that will put your haggling skills to the test. You get the perfect opportunity to shop for everything from clothes and jewelry to some of the best street food if you are up for that. If haggling isn't your cup of tea, then you will love Renaissance Mall and market which offers you everything from fine clothing to fine dining restaurants where you can enjoy a romantic dinner while overlooking the beautiful Oranjestad city. To the east, you will find the district Santa Cruz where you are able to find more stores that are of a more local nature.
Party – The Oranjestad Nightlife
If the day's activities don't leave you feeling exhausted, then you have to try out the clubs and party spots in Oranjestad. There are a lot of different bars and nightclubs around the city perfect for club hopping. The Paddock is a great place overlooking the beach that will remind you why you are in the city in the first place. There is plenty of food and drinks to choose from for a complete night with your spouse or friends. At Carlos and Charlie's you get a bit of the western mood with the playlist being only classics from the 60s to 80s. Tantra is the perfect spot if you want the real feel of partying in Oranjestad. It's located at Royal Plaza Mall making it a very popular spot which means the energy and music will be off the rails.
The Best Hotels in Oranjestad
Renaissance Aruba Resort and Casino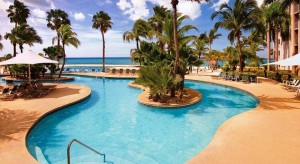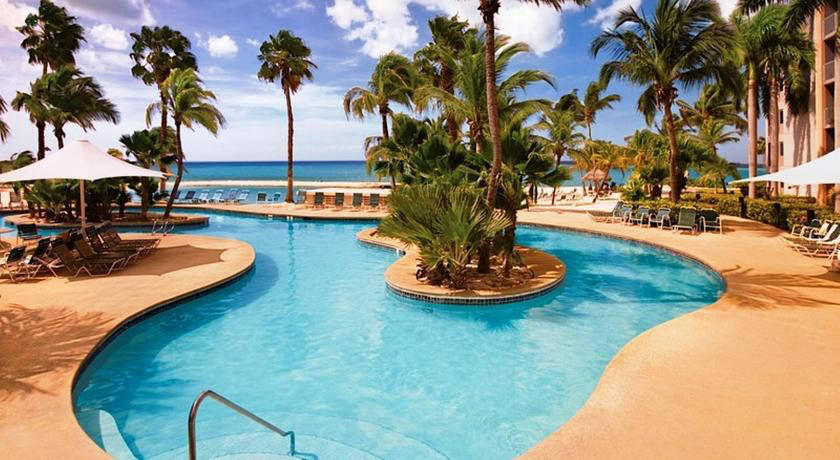 Located near the heart of Oranjestad, the Renaissance Aruba Resort and Casino allows you easy access to most of the hot spots within the city. It is one of the most popular thus booked resorts in the area so it would be wise to enquire and book early enough so as to avoid any disappointments. The décor in the hotel is impeccable with a choice of different rooms and options available for your stay whether, long or short term. There are five restaurants and three beach bars available allowing you some options on where you'd prefer dining or having a drink as you relax by the beach.
Wonders Boutique Hotel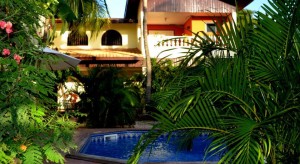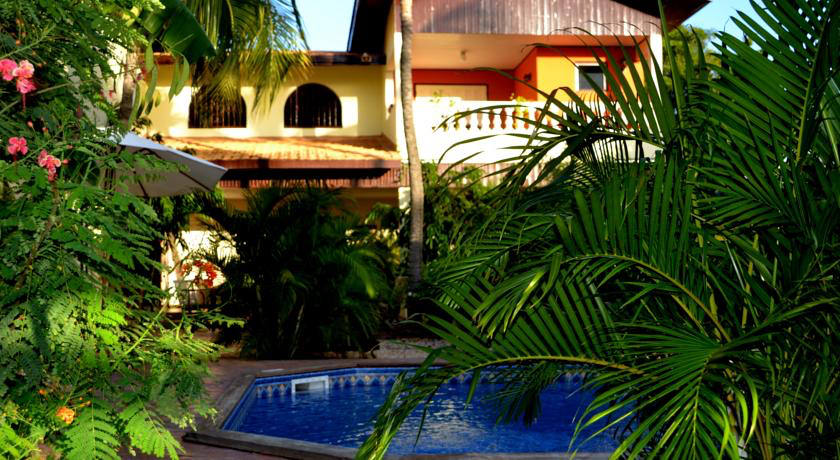 The Wonders Boutique Hotel is a little adult-only heaven. It is located just 2 kilometers from the center of Oranjestad. With just 8 rooms, it is one of the smallest boutique hotels in Aruba. Outdoor facilities include an outdoor pool which is fed by a natural spring, a garden, terrace, and sun terrace. Eagle Beach is just 10 minutes away, and the hotel offers a free daily shuttle service to Eagle Beach and Palm Beach. Beach towels, snorkeling gear and lounge chairs at Palm Beach are free of charge.
Talk of the Town Hotel and Beach Club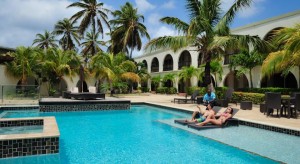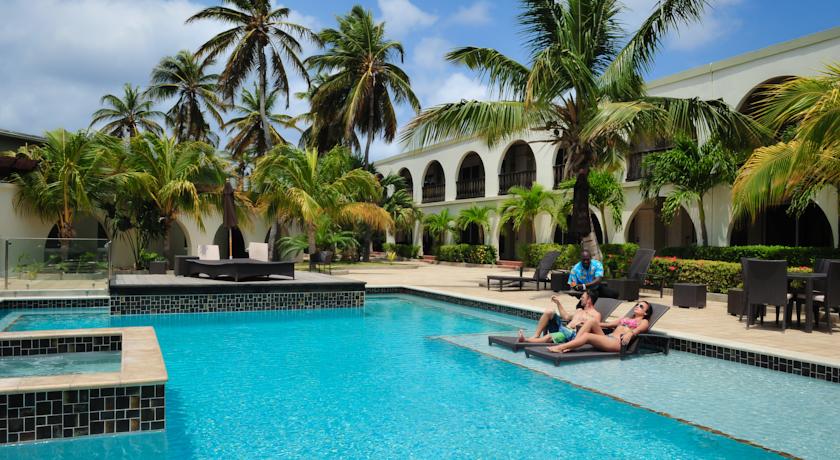 Talk of the Town Hotel and Beach Club is a perfect hotel if you do not want to wander deep into the city. It is really close to the city center and the airport. Located close to the beach, it gives you access to Surfside Beach, one of the best beaches near Oranjestad. The rooms are newly furnished and well-conditioned, with comfortable beds for quality sleep. The staff offers excellent services making your stay even more comfortable. You have access to the restaurant for any of the meals that you choose when checking in or choose to go out into the city which is just a short walk and even shorter drive. The resort is great if you are looking for a nice stay without much fuss.
Surfside Marina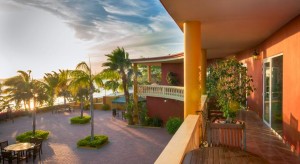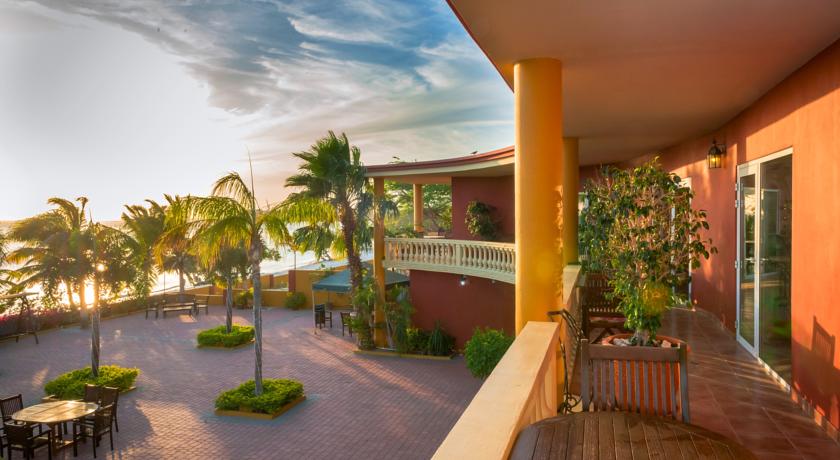 If you're looking for a clean, comfortable hotel that offers direct access to the beach, check out the Aruba Surfside Marina. It is one of the top 5 hotels in Oranjestad and provides one of the best locations in the city. The Surfside Marina has a beautiful tropical garden that overlooks the sea, right next to one of Aruba's best beaches. Surfside has a bed & breakfast concept, which provides the guests with an intimate stay. Also, it has an excellent restaurant. Just imagine yourself: sitting on your private balcony, overlooking the Caribbean Sea, listening to the birds, and feeling the soft warm breeze on your face, without a care in the world. The key to a successful holiday is finding the perfect accommodation and with the Surfside Marina, you will have your Caribbean dream vacation.
Further accommodation in Oranjestad
When you are looking for accommodation that might suit your needs even more, have a look at this convenient overview of ideas of where to stay, during your visit to Aruba, in or around the city.