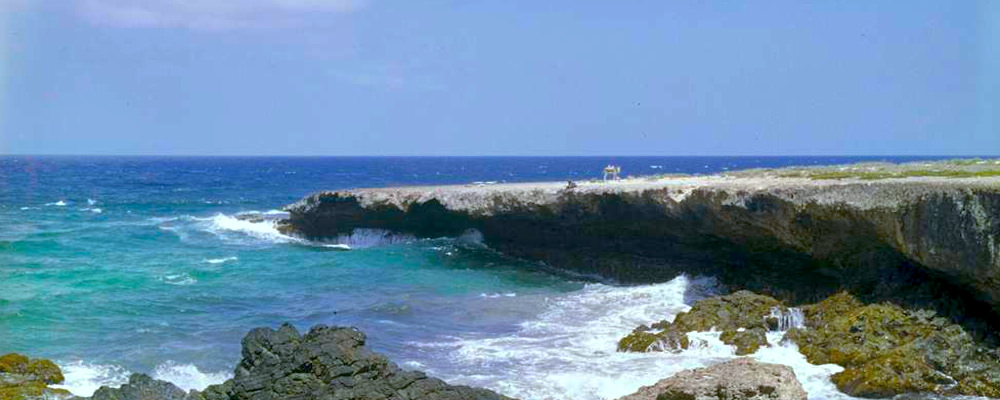 Length: 300 meters
Facilities: none
Activities: surfing, hiking
Next Sunset: 18:51 PM
Next Sunrise: 06:49 AM
About Boca Druif
Just a few hundred meters east of the Tierra del Sol Resort & Golf you'll find the Beach of Boca Druif.
Boca Druif Beach is well known among the experienced surfers who like to ride the waves on the east side coast of Aruba. Compared to Wariruri Beach, Boca Druif Beach offers a more challenging environment to surf in. The beach is about 300 meters long and shows some characteristics of the famous "California Dunes" you will find further up north. Like many beaches on the east coast of Aruba, Boca Druif Beach is a secluded beach. It's a great beach to visit when you are looking for a place to relax, away from the crowded places on the other side of the island. Looking at the waves and the surfers, the worn-out coastline while breathing in that fresh ocean air being delivered by the trade winds creates an inspiring mix of good energy and relaxation.
Boca Druif Beach is also great for walking, especially when you plan to visit the California Dunes on foot in the north. It just takes you a little bit more than 1.5 kilometers to get there. As always, plan your trip well as there are no facilities at Boca Druif Beach. It is important to bring sufficient refreshments and food and protection from the sun.
Boca Druif Map
Use the Google and Booking map below to explore the area.
Fill in your vacation dates to get a real-time view of available accommodations near Boca Druif
How to Get to Boca Druif
To get to Boca Druif from Oranjestad, make sure you enter Caya G.F. Betico Croes driving north. Follow directions to Caya Frans Figaroa and eventually to Ponton. Continue following Caya Frans Figaroa to Noord and when you are close to Malmokweg make a right and follow directions to the golf course Tierra del Sol. The road stops at Caya Mesavista. You either continue by foot or with the proper vehicle to Boca Druif (600 meters to the east).