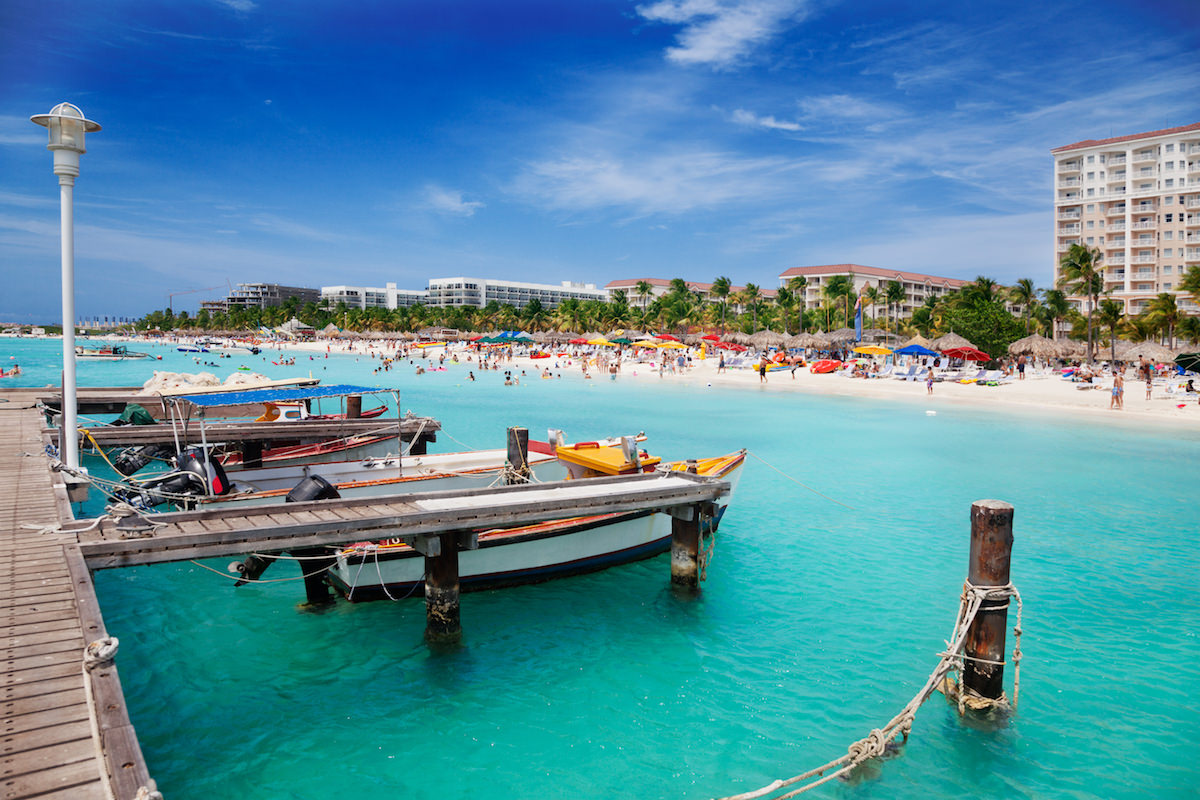 To find your way around the island, here are a few maps of hotels and resorts in Aruba.
How to use:
Zoom in and out by using the plus and minus icon in the bottom right corner.
Fill in your vacation dates to get an up to date view of available hotels, resorts and apartments.
Hover over the blue map markers for more information about the accommodation.
Map of High Rise Hotels – Palm Beach
The use of the term "high-rise" in Aruba is influenced by the fact that many beach resorts are located in areas with relatively low-lying terrain. In these cases, buildings that are several stories tall may stand out and be more visible from a distance compared to shorter buildings, hence the term "high-rise."
Some of the most well-known high-rise hotels in Aruba include The Ritz-Carlton, The Aruba Marriott Resort & Stellaris Casino, The Renaissance Aruba Resort & Casino, The Holiday Inn Resort Aruba – Beach Resort & Casino and The Hyatt Regency Aruba Resort & Casino.
Map of Low Rise Hotels – Eagle Beach & Manchebo Beach
In Aruba, "low-rise" refers to hotels or resorts that are located along the beach and are not very tall. These types of buildings are often called "low-rise" because they are shorter than the surrounding buildings or structures.
Some of the most well-known low-rise hotels in Aruba include the Bucuti & Tara Beach Resort, The Boardwalk Small Hotel, The Divi Village Golf & Beach Resort, The Tamarijn Aruba All Inclusive and The Manchebo Beach Resort & Spa.
Map of Oranjestad Hotels
There are many hotels in Oranjestad, the capital city of Aruba. Oranjestad is a popular tourist destination, and as such, it has a wide range of hotels to choose from, ranging from budget-friendly options to luxury resorts.