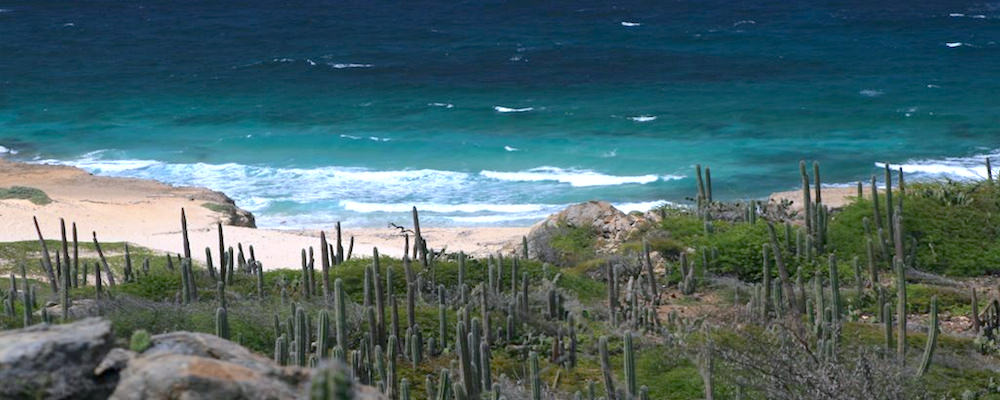 Length: 60 meters
Facilities: none
Activities: surfing, hiking
Next Sunset: 18:49 PM
Next Sunrise: 06:47 AM
About Wariruri Beach
Wariruri Beach is located at Wariruri Bay, a sand cove surrounded by a rocky coastline consisting of limestone, worn out by the sea. Wariruri Beach is well known for its surfing and fishing opportunities, especially the surfers (both local and tourist) riding the waves is a spectacular sight to visit and just watch. Interesting is also to have a look at what the ocean the fishermen brings when they are casting their lines. Wariruri Beach is not suitable for swimming or snorkeling, it is just too big a risk because of the strong currents and waves and the ever-present trade winds from the north-east. Wariruri Beach measures about 60 meters wide and 60 meters long. Make sure you prepare your visit well, there are no amenities to be found nearby. This beach is best accessible by a four-wheel-drive, so be sure to rent a car in Aruba if you'd like to explore the rougher side of the island. Wariruri Beach offers great possibilities to make some beautiful pictures of the surfers and the surroundings in general. Wariruri Beach is a very secluded beach, just one of those places worth visiting on the east coast of Aruba to take a break from crowded places on the island.
Wariruri Beach Map
Use the Google and Booking map below to explore the area.
Fill in your vacation dates to get a real-time view of available accommodations near Wariruri Beach
How to Get to Wariruri Beach
From Oranjestad make sure you enter Caya G.F. Betico Croes driving to the east. Follow directions to Hendrikstraat and make a left. Continue following the road to Caya Ernesto Petronia. When you reach the roundabout take the exit to Ponton and follow directions to Caya Frans Figaroa that brings you to Noord. At Turibana take a right. Follow directions to Alto Vista. Just before reaching the Alto Vista Chapel take a right and continue following the road to Wariruri Beach.