Aruba Nude Beaches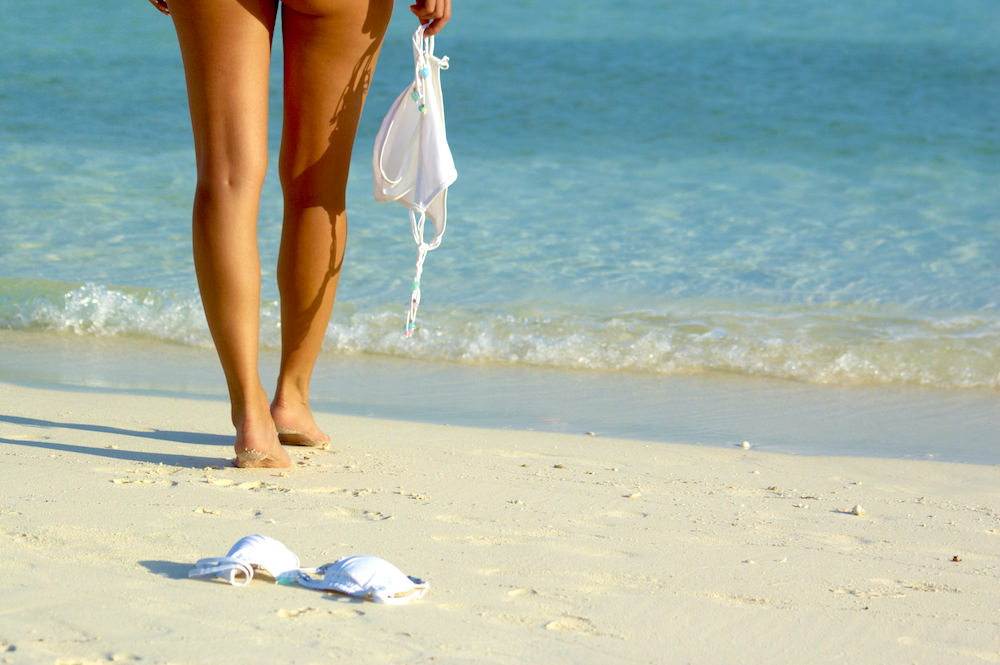 Are There any Nude Beaches in Aruba?
No, there are no nude beaches in Aruba.
You won't find any nude beach resorts or "clothing optional" resorts in Aruba either.
Public nudity of any kind is strictly forbidden on the Caribbean island.
However, there are several secluded beaches along the northeast coast where you could undress, provided that you do so discretely. Make sure that you're completely alone. Do keep in mind that some of these beaches often are visited by tourists on a Jeep safari or horseback tour. Also remember that these beaches are not very safe to swim at. These beaches all require a 4 wheel drive to reach.
Are There any Topless Beaches in Aruba?
Not officially. You won't find a sign that says "This is a Topless Beach" in Aruba.
However, topless sunbathing or swimming/snorkeling is not against the law.
If you want to go topless, it's best to look around to confirm you're not the only one. You'll likely find more topless sunbathers in the low-rise area, near Manchebo Beach and the south part of Eagle Beach, near the Bucuti & Tara Beach Resort. Most Europeans tend to stay in that area.
Move up to Palm Beach, where most Americans reside, and you'll likely spot far less topless sunbathers. Move further up north past the high-rise hotels towards Malmok Beach and Arashi Beach, and you'll likely spot a few people sunbathing and swimming topless there. The quieter the beaches are, the greater the chance that this will occur.
On Renaissance Island, on the adult section of Flamingo Beach, topless sunbathing is allowed.