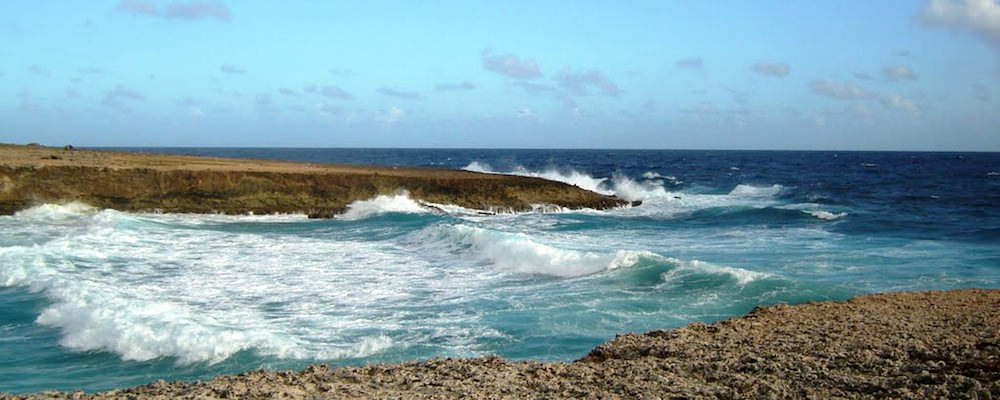 Length: 175 meters
Facilities: none
Activities: surfing, hiking
Next Sunset: 18:51 PM
Next Sunrise: 06:49 AM
About Daimari Beach
4 kilometers to the north of Dos Playa you will find Daimari Beach. Daimari Beach is well known for the horseback riding tours that are being offered by the Daimari Ranch (established in an old coconut plantation from the 16th century) that is nearby. Because of these tours being offered Daimari Beach can get a little crowded, maybe a little too busy when you are looking for a nice quiet place to go. At about 700 meters to the south you will find a place that looks similar to Dos Playa. The beach of Daimari Beach is about 100 meters wide and stretches for about 175 meters into the mainlands. The cove of Daimari Beach is enclosed by a rough, limestone coast. The waves can sometimes be very high and very frequent because of the currents and the persistent north-eastern trade winds. Also for Daimari Beach goes that it is not recommended to swim or snorkel, it is just too dangerous because of the shape of the cove. Prepare well before you leave and arrange the proper transportation. At Daimari Ranch (Rancho Daimari) there is the possibility to buy some refreshments and maybe some food.
Daimari Beach Map
Use the Google and Booking map below to explore the area.
Fill in your vacation dates to get a real-time view of available accommodations near Daimari Beach
How to Get to Daimari Beach
From Oranjestad make sure you enter Caya G.F. Betico Croes driving to the east. Follow directions to Cumana and eventually follow road 7 all the way to Plaza Status Aparte Betico Croes. Continue to the left on road 4 until you reach road 6. Continue on road 6 by making a left and at Sabanilla Abao make a right and proceed following the road all the way to Daimari Beach. Just before you arrive you will pass Daimari Ranch. The trip is about 13 kilometers (20 minutes, depending on traffic).