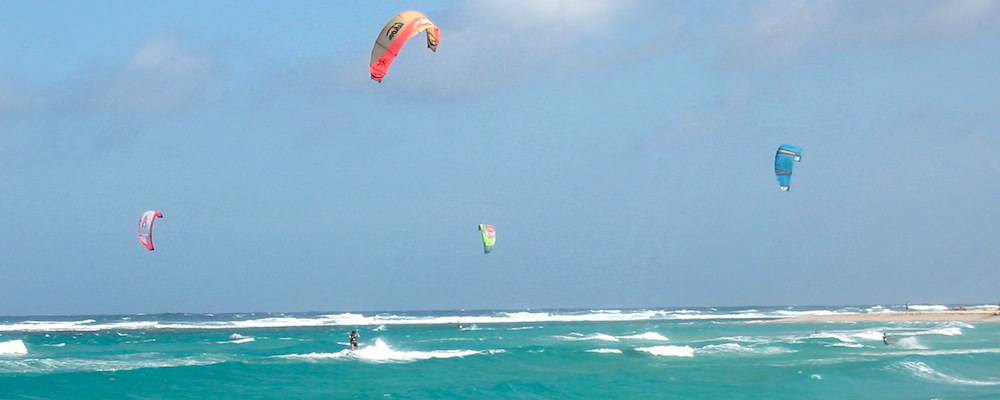 Length: 300 meters
Facilities: none
Activities: windsurfing, kitesurfing
Next Sunset: 18:49 PM
Next Sunrise: 06:47 AM
About Bachelors Beach
Bachelors Beach (Boca Tabla) is a rather small beach and it is the most southern beach on the rougher east side of the island. It is a great place for windsurfing or kitesurfing, although Boca Grandi to the north is much more popular among kitesurfers. Due to the well known trade winds from the northeast, the waves and currents are constantly present, making Bachelors Beach not very suitable for swimming or snorkeling. On the other hand Bachelor's Beach is very quiet, not a lot of people are going there because it is quite an effort to get there. If you prefer privacy, Bachelors Beach is just one of those places to go. Do not forget to take some necessities with you because amenities are hard to find. There are no restaurants or public restrooms. When visiting with children there are better places to go like Baby Beach if you are planning a trip to the southern part of Aruba. Bachelors Beach measures at about 300 meters and to the north the beach gets wider and eventually changes into the beach at Boca Grandi. From Boca Tabla to Boca Grandi the beach measures a little bit more than 500 meters. Make sure you rent the proper vehicle when planning a visit!
Bachelors Beach Map
Use the Google and Booking map below to explore the area.
Fill in your vacation dates to get a real-time view of available accommodations near Bachelors Beach
How to Get to Bachelors Beach
From Oranjestad make sure you enter Lloyd G. Smith Blvd and follow directions south to the Queen Beatrix Airport, then Savaneta and eventually to San Nicolas South. Continue following directions to Sero Colorado. From here on proceed further east to Bachelors Beach. From the hotel zone the trip to Bachelors Beach takes about 30 minutes.