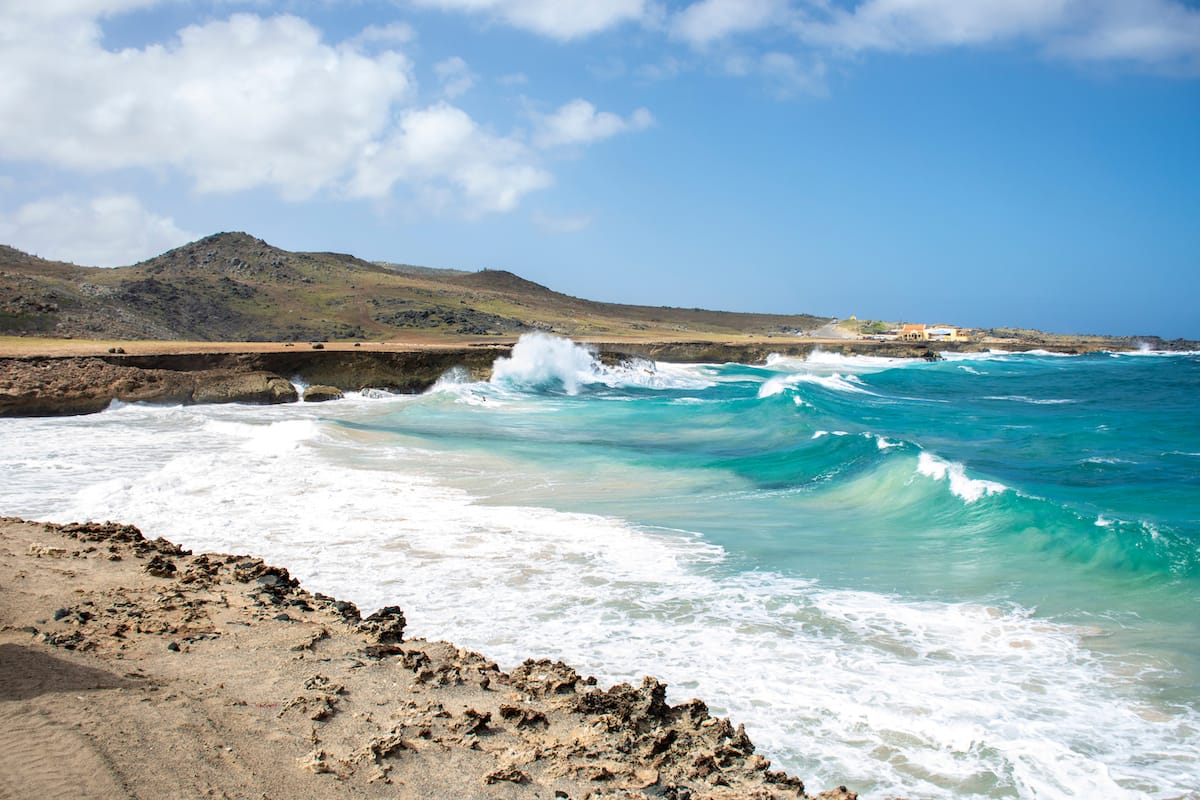 About San Nicolas
San Nicolas, located on the southern coast of Aruba, is a vibrant and culturally rich district known for its unique charm and picturesque beauty. Nestled away from the bustling tourist areas, San Nicolas offers a more authentic and laid-back experience for visitors seeking a different side of Aruba.
The town's history dates back to the early 19th century when it was a bustling hub for the island's oil industry. Today, remnants of its industrial past can still be seen, adding to the town's character and appeal. San Nicolas has embraced its heritage and transformed its former oil refineries into colorful art installations, turning the area into a captivating open-air gallery. The street murals and sculptures local and international artists created tell the story of Aruba's culture, history, and natural beauty.
San Nicolas is also home to some of the most stunning beaches in Aruba. Baby Beach, situated on the island's southeastern tip, is a favorite among families and snorkeling enthusiasts. Its calm, shallow waters and soft sands create an idyllic setting for swimming and relaxing. A short distance away is Rodgers Beach, a more secluded spot with rugged beauty and crystal-clear waters. This beach offers tranquility and solitude, perfect for those seeking a peaceful retreat.
The town exudes a vibrant atmosphere with its colorful houses, lively street art, and local markets. Visitors can explore the quaint shops, taste authentic Aruban cuisine at local restaurants, or enjoy live music and cultural events that often take place in the town center. San Nicolas also hosts the annual Aruba Carnival, a spectacular celebration of music, dance, and costumes, attracting both locals and tourists.
For those interested in history and culture, San Nicolas offers the opportunity to visit landmarks such as the San Nicolas Catholic Church and the Savaneta Historical Cultural Museum. These sites provide insight into the island's past and its people.
San Nicolas Map
Use the map below to explore the area surrounding the beach.
Fill in your vacation dates to get a real-time view of available accommodations near San Nicolas!
How to Get to San Nicolas

From the Cruise Port
You have a few transportation options to get to San Nicolas from the Cruise Port. Taxis are readily available at the Cruise Port. You can approach one of the taxi stands or hail a cab. Inform the driver that you want to go to San Nicolas, and they will take you directly to your destination. The fare will depend on the distance traveled and may vary. Alternatively, Aruba has a public transportation system called Arubus. You can take a bus heading southbound toward San Nicolas from the Cruise Port. Look for the bus stop near the port or ask for directions. Buses are color-coded, and the one you need for San Nicolas will likely be labeled "San Nicolas." Be sure to check the bus schedule for departure times and plan accordingly.
Explore Aruba!