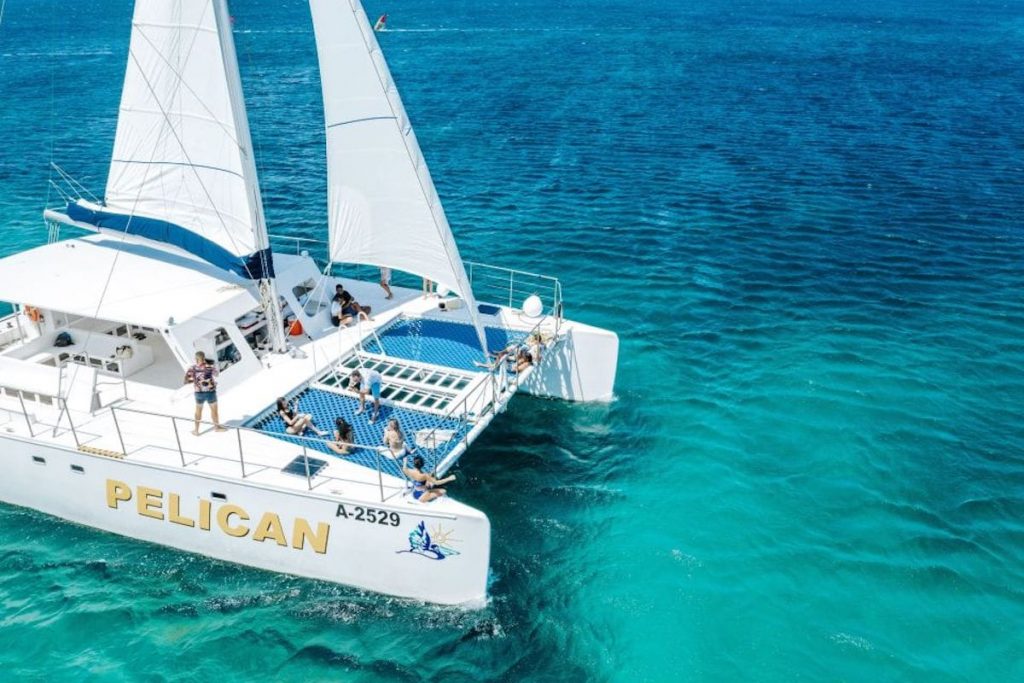 Sunset cruises in Aruba are a gratifying and memorable experience. The serene Caribbean waters create a stunning backdrop as the golden sun dips below the horizon. The gentle sea breeze, soothing waves, and vibrant colors paint a picturesque scene.
Whether aboard a luxurious catamaran or a romantic sailboat, these cruises offer a relaxed atmosphere to unwind, sip on tropical cocktails, and savor delicious cuisine. The mesmerizing sunset views and the possibility of spotting marine life, such as dolphins or sea turtles, add a touch of magic to the experience.
It's a perfect way to create lasting memories and embrace the beauty of Aruba's coastal paradise!
The Happy Hour Sunset Cruise in Noord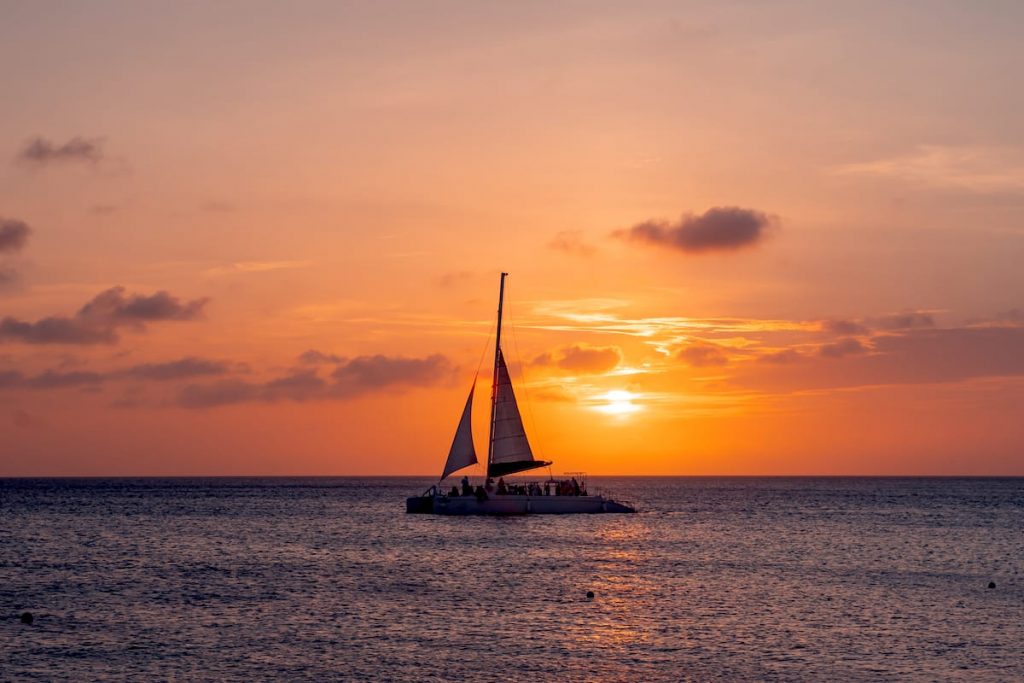 The Happy Hour Sunset Cruise in Noord is a great way to take in the stunning coastline of Aruba while relaxing on a catamaran. With large lounge seats and plenty of space, the Octopus catamaran is a beautiful boat skippered by a highly skilled captain and crew. The friendly staff serves a full range of cocktails on board and a selection of snacks and baked bread. As you may know, the Caribbean Sea sparkles with aqua blue, which helps create a most memorable setting in the evening. You can enjoy a 'front row seat' to see the California Lighthouse and unobstructed ocean views.
Whether you go with friends or a loved one, this sunset cruise is popular in Noord. Aside from the views, you can expect a relaxed atmosphere and comfortable setting and the perfect opportunity to wind down at the end of the day. What's more, online reviews often cite the staff as very likable and friendly so you should be in good company whether you go with friends or not. This is also an alternative thing to do in Aruba after sunset, which might make a nice change from spending the early evening in one of the bars or restaurants in town.
2-Hour Sunset Cruise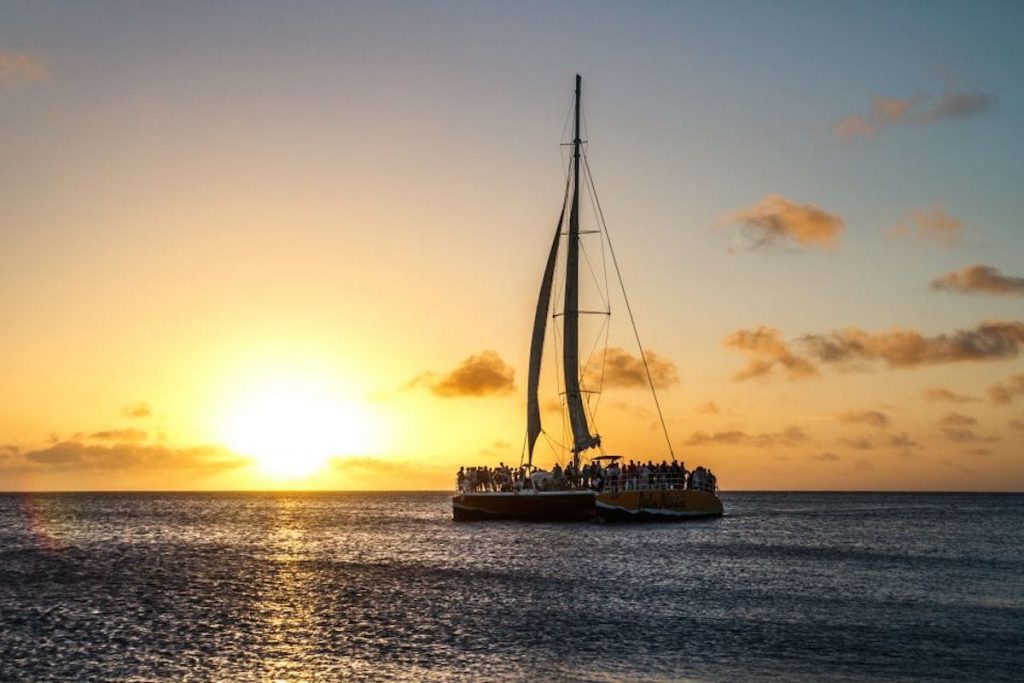 This sunset cruise takes place on a stunning catamaran with a sun deck and comfortable cabin area. With this in mind, you can relax on deck with the breeze running through or put your feet up below. This 2-hour excursion is one of the more relaxing things to do in Aruba and is even better with the range of drinks and snacks on board. From fruity cocktails and sodas to wine and beer, you can take your pick, and the staff also hands out a selection of light snacks during the trip. This friendly crew is also noted in online reviews as friendly, helpful, and entertaining.
But why else might you want to take a boat trip after sunset? Well, you will have unobstructed views of the sunset and the perfect vantage point from which to admire the stunning coastline of Aruba. The colors at sunset are nothing short of spectacular in this part of the world, so you can expect a magical experience despite the short time that you spend on board. There is also some music on the catamaran, so you can choose to take it easy or enjoy a little dance on deck, but either way, this sunset cruise will surely be one of the highlights of your trip to Aruba!
The 'Adventure Catamaran' Cruise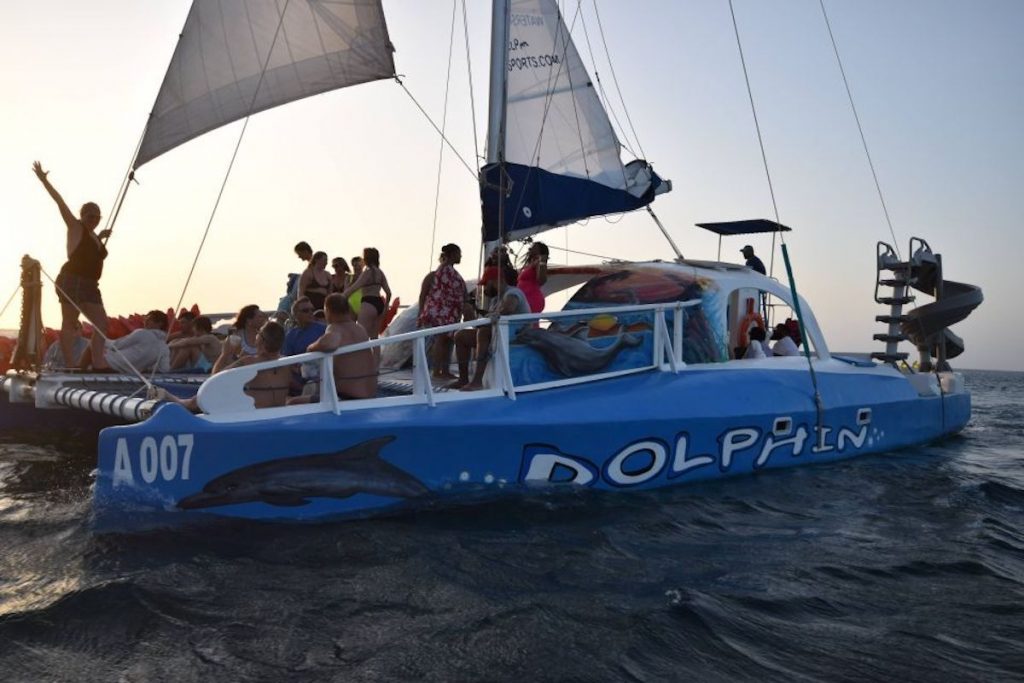 Looking for an activity with the kids when the sun goes down? This sunset cruise is one of the best things to do for families. The Dolphin is an "adventure catamaran" with many amenities and a trampoline. This catamaran has a rope swing, water slide, and lots of space for everyone to move around. For parents wanting to take in a spectacular sunset, this cruise is a great way to keep the kids entertained. You are even free to jump into the ocean for a swim during the trip, and with local music playing on the boat, you can also expect a feel-good atmosphere.
With a large sunroof, plenty of light is on board, and the seating areas are very comfortable. As for the bar, you can expect a full range of cocktails, beverages, and light snacks to quell the hunger. The friendly staff ensures everyone is safe and having a good time, and many past guests cite this cruise as excellent value for money! It's an unforgettable experience that combines the joy of sliding and the adventure of sailing, making memories that will make you smile long after the sun sets!
A Private Sunset Cruise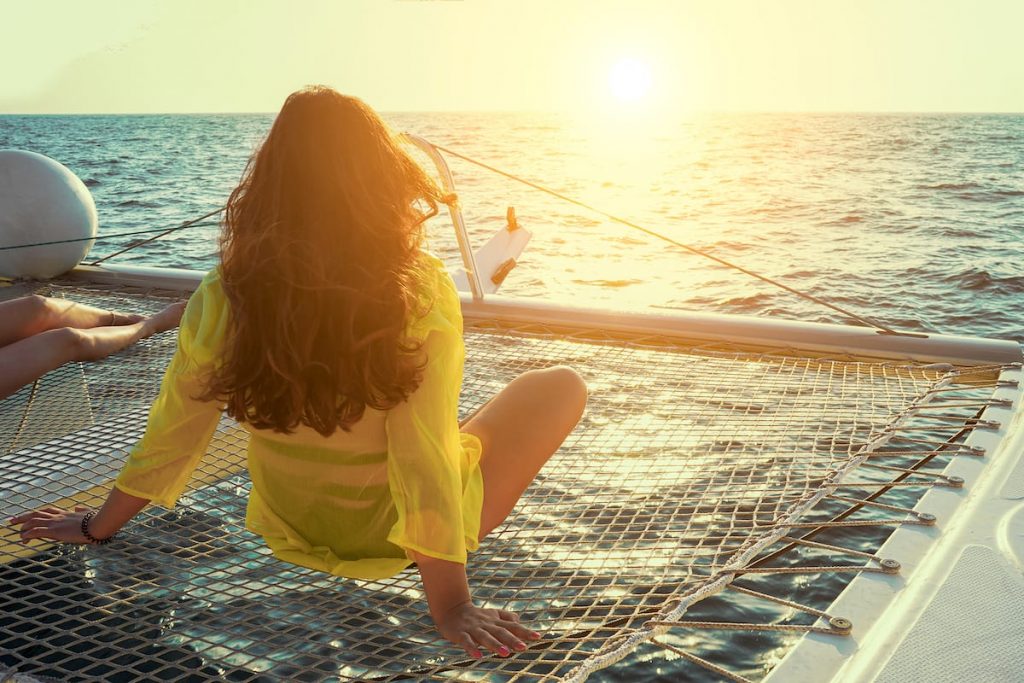 If you would like to take a private sunset cruise in Aruba, the 'Chubasco' is a stunning boat that will leave you with unforgettable memories. At 50 feet in length, you can expect much space on board, and the deck and seating area is very comfortable. The Chubasco is also attached to a slice of history because it was built in the same yard as "The Kennedy's" (JFK) boat, and the crew is always happy to relay this story to their guests. Peter and Mike seem to know absolutely everything about the island, which can make this one of the more informative cruises.
After leaving the pier, your private sunset cruise will take you out to sea, and staff will offer up a selection of cocktails and snacks from which to choose. The colors at this time of evening are breathtaking, and you will see unobstructed views of the Aruba coastline. This cruise also offers a nice mix of relaxation and entertainment, and you will return to land with many more photographs and memories of your Caribbean trip. Finally, the Chubasco is a fantastic boat, and with such an attentive crew, this is one of the best things to do after sunset in Aruba for couples, friends, and families alike.
A 'Havana-Styled' Sunset Cruise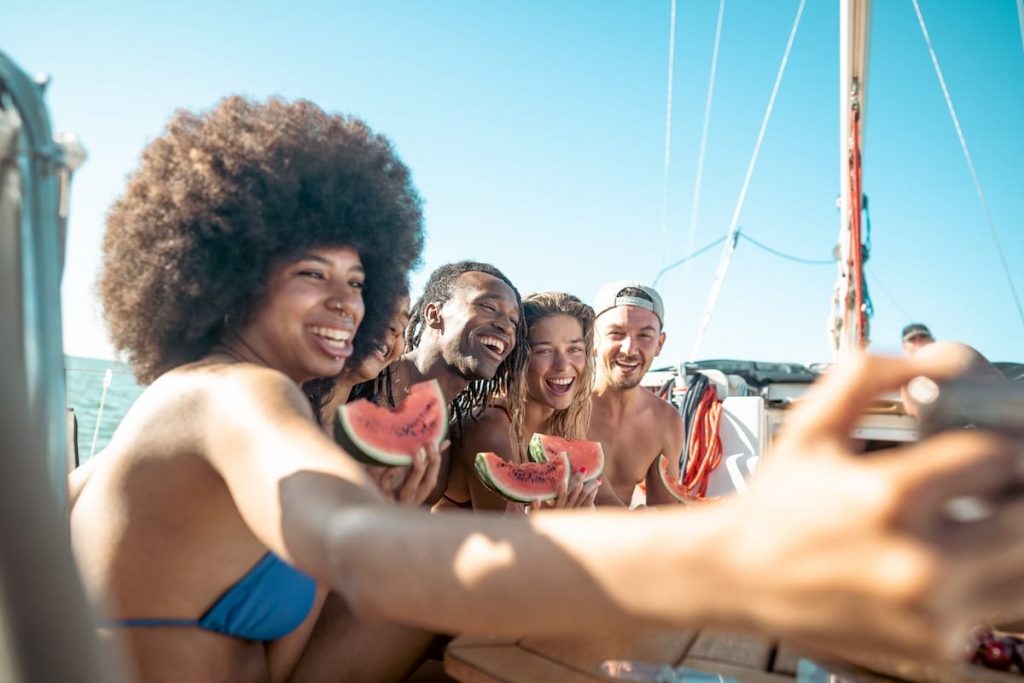 What could be more interesting than taking a Havana-themed sunset cruise in Aruba? The luxurious catamaran features comfortable seating, an experienced crew, and a spacious deck. You should hear salsa music on arrival, and the cocktail list includes an especially nice mojito. The crew members know how to salsa so that you can learn a few moves on board, but the highlight of this activity after the sun goes down is often the stunning scenery.
It's a great way to get unobstructed views of the horizon and the rugged coastline nearby. Don't worry; you can sit back and enjoy the scenes if you don't want to dance. With this in mind, a Havana-styled cruise is an exciting option among the sunset cruises as it promises fun and character at every turn. You can even enjoy some Cuban snacks on board, and the staff goes to great lengths to ensure everyone is comfortable. As for those who might like to join this trip, the Havana-themed cruise is suitable for friends, families, couples, and anyone who wants to do something different after the sun goes down!
Cuban cigars not included 🙂
Bon Voyage!
Hopefully, you will wave goodbye to worries and say hello to an incredible journey! Have a fantastic time on your sunset cruise in Aruba, where you'll make unforgettable memories and witness a sunset that will make your heart skip a beat.