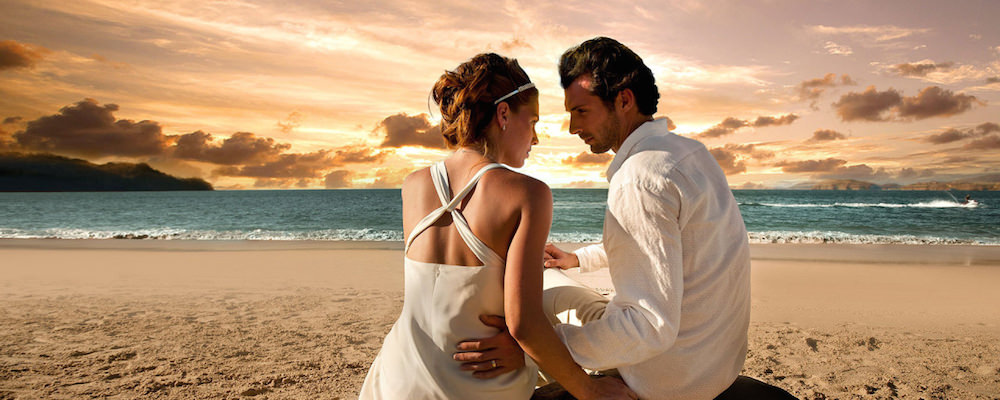 Getting Married in Aruba
Aruba and marriage go together like a horse and carriage! Besides all the great beaches this happy island offers, the snorkeling and diving spots, and the fantastic resorts and hotels, Aruba is an unforgettable place to say yes to the one you love. The following are some guidelines to help you prepare for your wedding ceremony in Aruba. Hotels such as the Aruba Marriott Resort & Stellaris Casino have good references of people who'll assist you with any civil preparations necessary for getting married in Aruba.
Get Married in Aruba on the Beach
Note that you first are required to have a civil ceremony in Aruba's Civil Town House in Oranjestad before you can have your romantic blessing on your favorite Aruba beach.
Best Beaches for Wedding Pictures
Pictures or it didn't happen! Of course, you'll want to hire a photographer for those perfect sunset wedding pictures. With the turquoise ocean and friendly blue skies, Aruba looks very attractive on photos or film, it's amazing how beautiful Aruba is under the light of love. Below you'll find a list of some of the most picture-perfect beaches of the island.
Boca Prins and its beautiful dunes, on the northeastern side of Aruba.
Baby Beach, at the southeastern tip of the island.
Arashi Beach, on the northern side of the island. A beautiful snorkeling site.
Andicuri Beach, a fantastic spot for a romantic picnic with stunning views. Note that the Natural Bridge collapsed in 2005. See Aruba Natural Bridge Collapsed.
Spanish Lagoon, a private and secluded cove.
Same-sex Marriage in Aruba
You can read more about same-sex marriage on our dedicated same-sex marriage in Aruba page.
Marriage Requirements for Non-Aruban Citizens
The couple to be married must first obtain a document from the bureau of vital statistics or civil registry from their home state. This document will act as proof that by their official records they are both currently unmarried, and are free to be married to each other.
Each person must submit copies of their birth certificate with a raised seal. The local civil authorities will keep these copies.
The items mentioned above must be taken to the office of the secretary of state of your home state for an "apostil" seal that verifies the signatures on these documents.
If either party has been divorced they must submit a copy of their degree nisi.
Widowed persons must also submit a copy of the death certificate.
The couple must be holders of valid passports and submit copies of all relevant pages with their application. Copies of these passport pages of their witnesses must also be submitted.
All documents must be submitted by courier (i.e. FedEx) at least one month prior to the desired wedding date.
All civil ceremonies must take place at the Bureau Burgerlijke Stand (Civil Town House) in Oranjestad, Aruba.