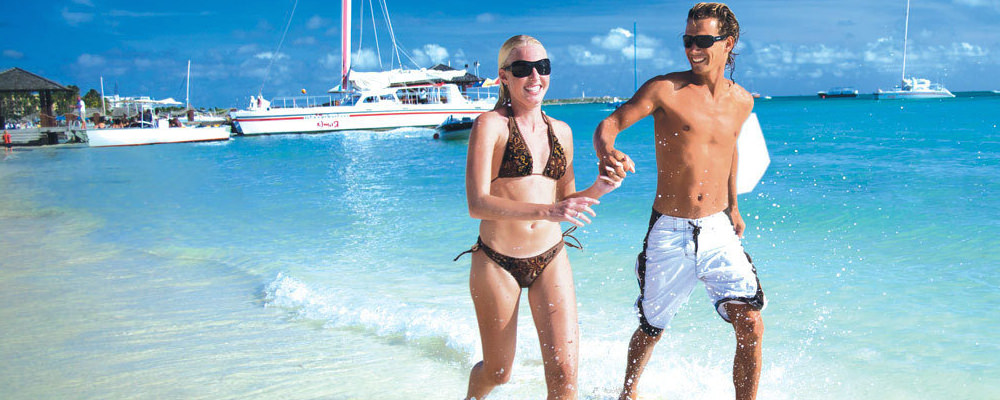 Papiamento
Papiamento is the most widely-spoken language on Aruba, Bonaire, and Curaçao. Although the exact historical origins of this native language have never been established with linguistic research, the language is derived from Portuguese and African languages, and it has been influenced by several American Indian languages, English, Spanish, and Dutch and French. It is a creole language. The language also plays an important role on the Windward Islands of the Netherlands Antilles – St. Maarten, St. Eustatius, and Saba.
Papiamento and Papiamentu Dialects
Papiamento has two dialects: Papiamento is spoken mainly on Aruba, and Papiamentu is spoken mainly on Bonaire and Curaçao. Overall, Aruban Papiamento sounds more Spanish than Papiamentu. Most people on Aruba who speak the language are multilingual, as they are also able to speak English, Dutch, and Spanish. Papiamento has been the official language of Aruba since 2003.
Examples
Try to learn some Papiamento by studying the examples below. Even if you learn just a few sentences, the locals will appreciate it, guaranteed!
| English | Papiamento |
| --- | --- |
| Welcome | Bon biní |
| Hello | Bon dia |
| Good morning | Bon dia |
| Good afternoon | Bon tardi |
| Good evening | Bon nochi |
| Good night | Bon nochi |
| Good-bye | Ayo |
| Excuse me | Despensa mi |
| How are you doing? | Con ta bai? |
| How old are you? | Kuantu aña bo tin? |
| What's your name? | Kon yama bo? |
| My name is… | Mi nomber ta… |
| Very good | Mashá bon |
| Thank you! | Danki! |
| You're welcome | Di nada |
| Where are you from? | Do unda bo ta? |
| I am from… | Mi ta di… |
| I am fine | Mi ta bon |
| Please | Por fabor |
| Sweetheart, sweet | Dushi |
| Nice to meet you | Un plaser di konose bo |
| Aruba is beautiful! | Aruba ta Bunita! |
| I speak English | Mi ta papia Ingles |
| Do you speak English? | Bo por papia Ingles? |
| How do you say … in Papiamento? | Con bo ta bisa … den papiamento? |
| Where can I eat local food? | Unda mi por kome kuminda krioyo? |
| How much does this cost? | Cuanto esaki ta costa? |
| What are the best beaches of Aruba? | Kí ta e mehor beaches di Aruba? |
| Merry Christmas! | Bon Pasco! |