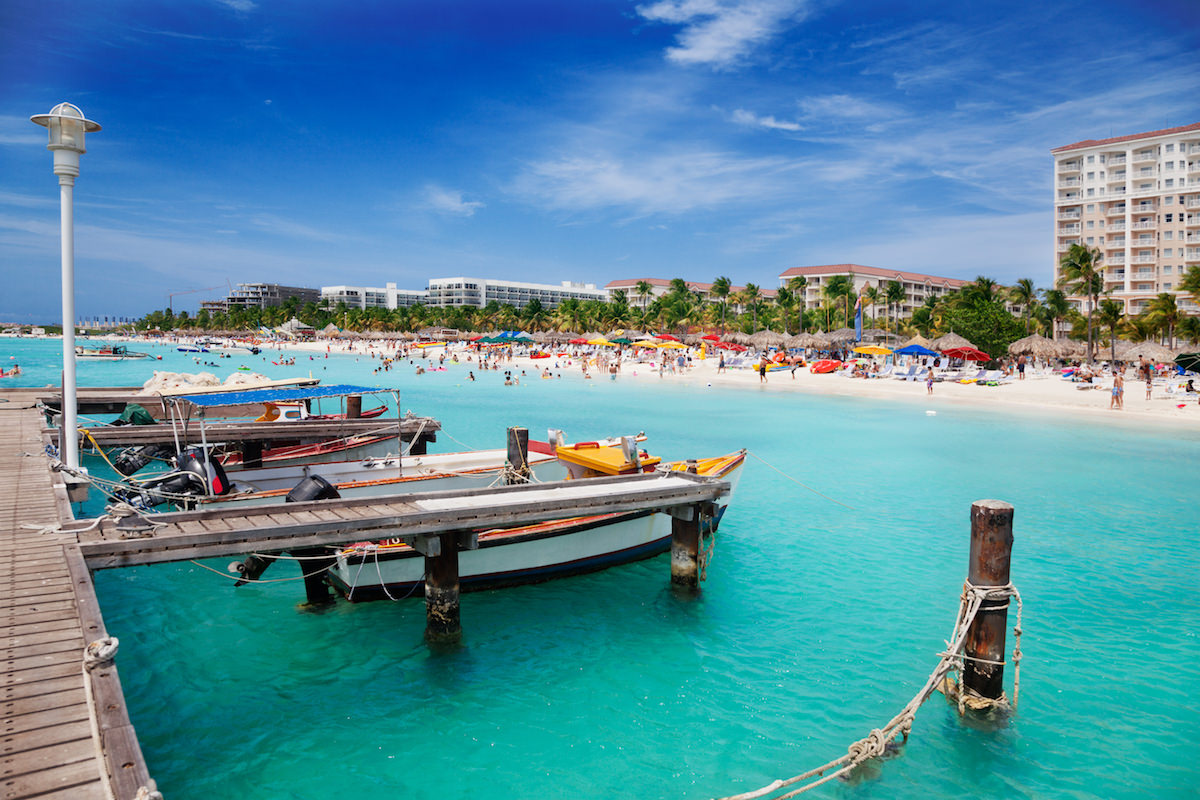 To find your way around the island, here are a few maps of hotels and resorts in Aruba.
How to use:
Zoom in and out by using the plus and minus icon in the bottom right corner.
Fill in your vacation dates to get an up to date view of available hotels, resorts and apartments.
Hover over the blue map markers for more information about the accommodation.
Map of High Rise Hotels – Palm Beach
Map of Low Rise Hotels – Eagle Beach & Manchebo Beach