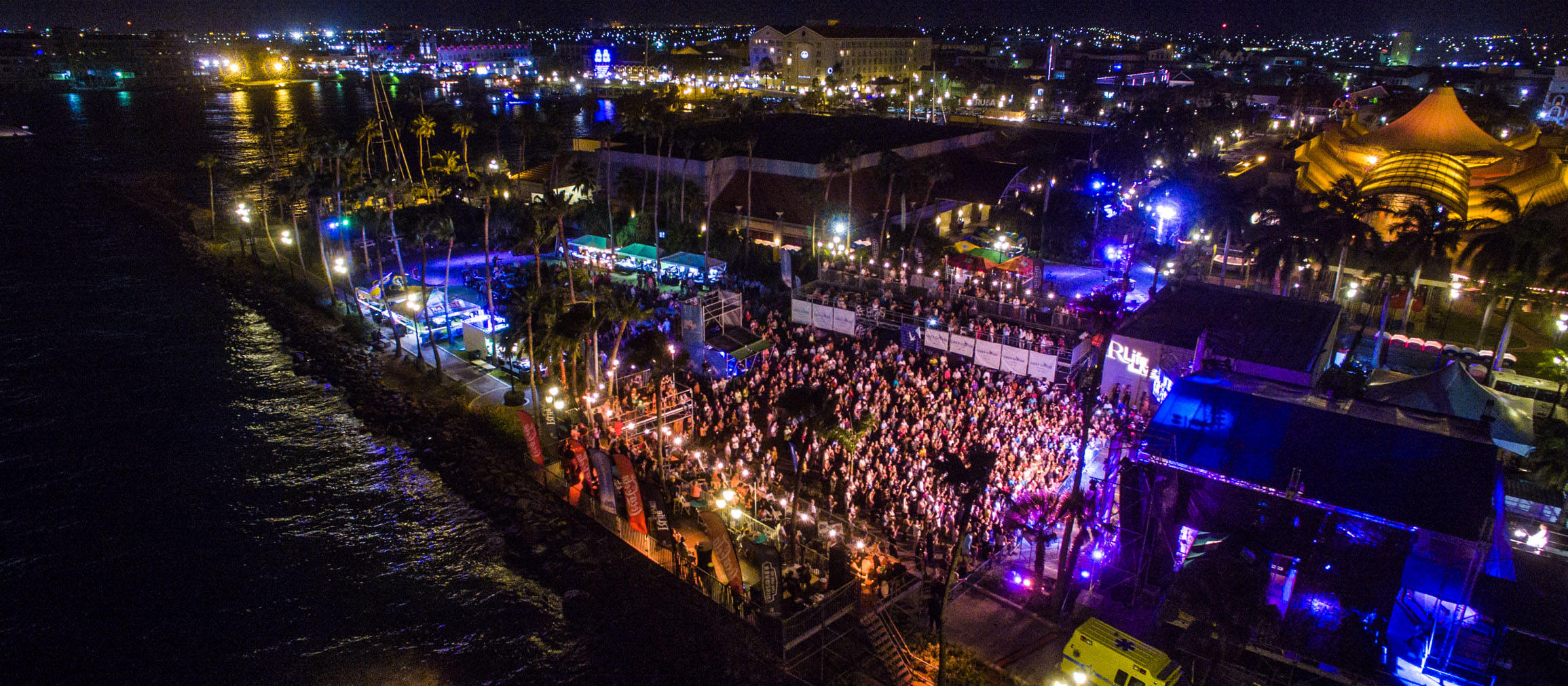 Tickets for the Aruba Jazz Festival 2016 are for sale now!
Aruba Jazz Festival 2016
The Caribbean Sea Jazz Festival website announced that tickets for the Aruba Jazz Festival – officially known as the Caribbean Sea Jazz Festival, are for sale now. Early bird tickets are available until the 30th of June. This will be the 10th anniversary of the jazz festival, it will be held on Friday September 23rd and Saturday September 24th. The festival will feature Kool and the Gang, Unity Featuring John Secada, Snarky Puppy and many more (to be announced). The Aruba Caribbean Sea Jazz Festival 2016 will take place at the Renaissance Festival Plaza near the Renaissance Aruba Resort and Casino in Oranjestad.
Lineup – Friday September 23rd – Kool & The Gang
Selling over 70 million albums worldwide, and with a platinum-labelled career spanning three generations, this band barely needs an introduction. Whatever era brings you nostalgia, Kool & The Gang has a classic anthem to it that you can dream out loud. Whether it was Ladies Night, you wanted to Cherish the love you have, or was just having a plain old Celebration, Kool and his crew were there to add music to the scene. On this special edition of The Caribbean Sea Jazz Festival, we are proud to present you with this iconic act, that is Too Hot to miss.
Lineup – Saturday September 23rd – Unity Feat. John Secada
Born in Peru and raised in Miami, talented multi-instrumentalist and composer Tony Succar had already developed a great ear for infusing Latin spirit into famous classical jazz arrangements at a young age. Shortly after Michael Jackson left the world with only his legacy, Tony felt he wanted to pay homage to his musical hero and founded the project Unity: A Latin tribute to Michael Jackson. For this and previous prestigious projects, he worked together with great names, such as Arturo Sandoval, Néstor Torres, Tito Nieves, La India, Obie Bermúdez and Tito Puente Jr. When he met multiple Grammy winner Jon Secada, magic was bound to happen. The Cuban singer-songwriter, famous for various hits like Just Another Day and his collaborations with Gloria Estefan and Ricky Martin, immediately fell for the feelgood quality of the project. In a heartfelt collaboration with Unity, he recorded a soulful salsa rendition of the iconic MJ song Human Nature.
Where To Buy Tickets
General Admission tickets for the Jazz Festival are available for sale at the following locations:
Super Food – on Bubali 141-A, in Noord.
Plaza Bookshop – on Avenida Milio Croes 8 A, in Oranjestad.
Valero Boulevard – on Lloyd G. Smith Blvd, in Oranjestad.
Valero Essoville – on Lloyd G. Smith Blvd, in Oranjestad.
The Market Alhambra – near J.E. Irausquin Blvd, right across the way from Casa del Mar.
De Palm Tours – in Oranjestad.
Red Sail Sports Dive Shop – in Oranjestad.
Pelican Adventures – located on the pier between the Holiday Inn and the Playa Linda Resort.
Visit the Caribbean Sea Jazz Festival website for more information.