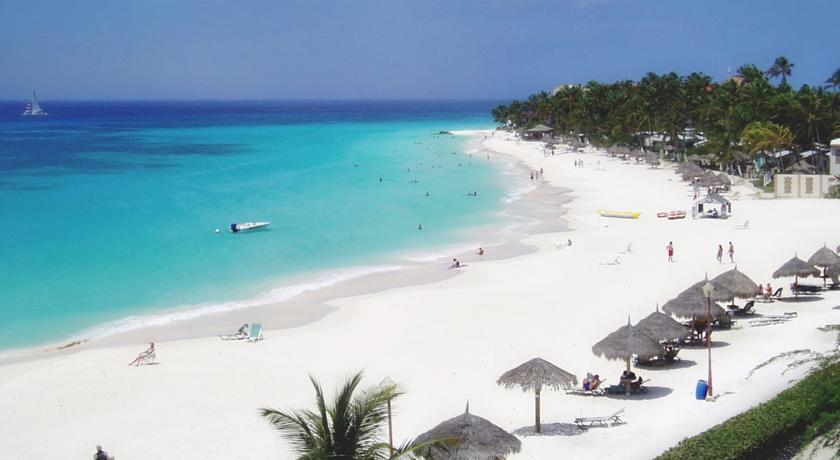 Divi & Tamarijn All Inclusive Resorts announced the opening of a Mexican Restaurant called Pure Lime and a 60 room pool view building that will open this month. The addition of the new building with patios or balconies overlooking the step-down pool with floating lounge chairs and cabanas will give guests a broader selection to choose from when they are making their reservations.
The Pure Lime Restaurant
The Pure Lime restaurant marks the tenth dining option for guests staying at the Divi & Tamarijn All Inclusive Resorts. The Pure Lime will be one of the first full-service Mexican restaurants on Aruba. The restaurant will have an open kitchen concept and the menu will offer a variety of savory dishes that include traditional Mexican flavors and spices. The cocktail list also features drinks such as margaritas and sangria made with pears, grapes, and apples, among others. The restaurant's interior design has been inspired by Modern Mexican art with bright colors accented with lime green, high tables, and blackboards displayed around the restaurant to showcase the menu items. The Pure Lime restaurant will be an enclosed, air-conditioned space, and will be open for dinner by reservation only. The kitchen will be run by Lyssette Van Der Biezen, a top chef from Mexico who studied international gastronomy.
New 60 Room Pool View Building
Amenities of the new 60-room pool-view building are: A built-in fridge, a granite counter with double sinks, a bathroom with a walk-in shower, a 43-inch led TV and a floating desk with pop up electrical outlets and USB ports to to connect and charge your digital devices. At the ground floor, close to the pool deck, guests will find a full service bar. In addition to the opening of the Pure Lime restaurant and the new accommodations building at Divi & Tamarijn All Inclusive Resorts, this month, all rooms will include a free digital safe and WiFi.