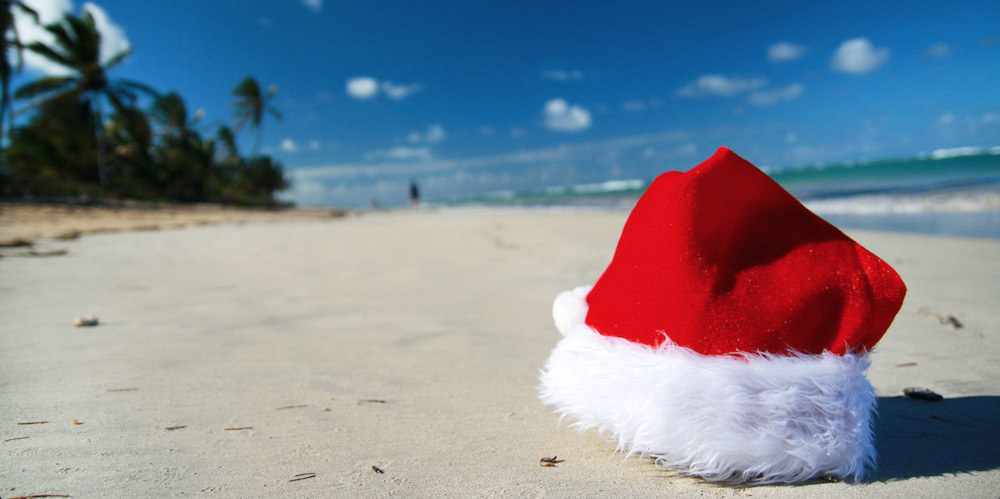 Christmas in Aruba
Celebrating Christmas in Aruba is a true once in a lifetime experience, and if you'd ask us, should be on anyone's bucket list. Just imagine sitting at one of the best beaches of Aruba, sipping your favorite cocktail while staring at the horizon, listening to all-time Christmas classics being played at the beach bar. "Let it snow, let it snow"… "I'm dreaming of a white Christmas"… but the only things that are white is the sand on the beach!
"Rudolf the red-nosed reindeer"… Forget about reindeer, it's all about flamingos and iguanas, and the only red nose you'll see is from people who forgot to put sunblock on their noses or spent just a little too much time enjoying Happy Hour! And don't forget, Christmas in Aruba is celebrated for a full three days: Christmas Day (with Christmas eve), First Christmas day and Second Christmas day.
Drive Around the Island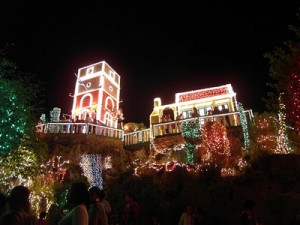 You haven't spent Christmas in Aruba if you haven't driven around the Happy Island during the jolly season, especially after sunset. Just by driving around on the main roads of Aruba you get to enjoy a variety of colorful lights on display on various Aruban buildings and homes. On the island, it is a popular tradition to decorate houses for the Christmas season, and some of these are true masterpieces. Don't forget to pay a visit to Seroe Preto, especially if you have small children, as it has one of the most spectacular Christmas Parks on the island. They are absolutely going to love it! If you're still on the island on Jan. 6 of the new year, note that there's a big celebration before the Christmas lights are taken down. If you did not rent a car in Aruba, you can always hop on a party bus, they will likely offer a special Christmas tour.
Visit a Church
Christmas Eve mass is a very popular event in Aruba. There are plenty of churches to choose from on the island, so you shouldn't have any trouble finding a service to attend to say a prayer or wish everyone a "Bon Pasco" (that's "Merry Christmas" in Papiamento). Multiple religions are being practiced on the island and have their own places of worship and services. On Aruba, it's a tradition to enjoy a typical Aruban Christmas dinner after mass. These dinners often consist of dishes with ham, turkey, and local favorites such as ayaca, arros con pollo and zult.